Huawei Mate 20 Pro: this is what the new Ultra-Wide camera can do
21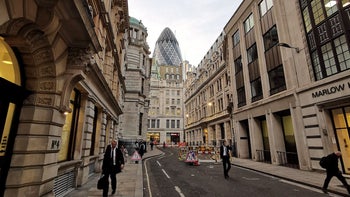 The Huawei Mate 20 Pro has not one, not two, but three cameras on its back and if you wonder whether this makes any sense, let us answer you right away: it does, it makes a lot of sense.
The reason for this is that in addition to the regular camera and the telephoto one used for portraits, the Mate 20 Pro now also has a third, utlra-wide angle lens that gives you the possibility to take some epic landscape shots that are not possible otherwise.
The camera in question is a 20-megapixel one with a focal length of 16mm and an f/2.2 lens on top. It's so wide that you have to be careful to keep your finger out of the way, or it may just end up in the frame! In the camera app, you switch to this camera by pressing on the 1X button a few times until you get to the 0.6X mark.
So when do you need the ultra-wide angle camera? Imagine you are in a busy city and cannot back up to capture those huge sky-rises, or you are in a tiny space like a house or an apartment and you want to capture your whole room, or you want to shoot an epic landscape shot. All of this is possible on the Mate 20 Pro with this new camera and here is what shots from it look like:
Recommended Stories