Huawei Mate 20 and Mate 20 Pro rumor review: all you need to know about Huawei's best phones of 2018
9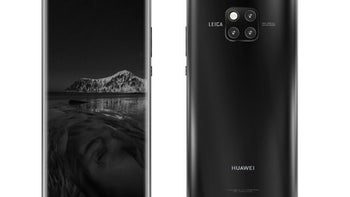 Concept renders of Huawei Mate 20 Pro based on leaked photos.
Huawei is gearing up to launch its biggest and most powerful phones of the year and they are expected to feature an all-new edge-to-edge design, a triple camera, big batteries and come along with brand new software.
These two phones are the Huawei Mate 20 Pro, the flagship one with the triple camera, and the slightly watered-down Mate 20, and we have already heard and seen enough rumors to know what they will look like and what will be their key features. And... we are excited!
So, with all this in mind, let's take a look at what's in store for us.
Huawei Mate 20 Pro: triple rear camera and in-screen fingerprint reader?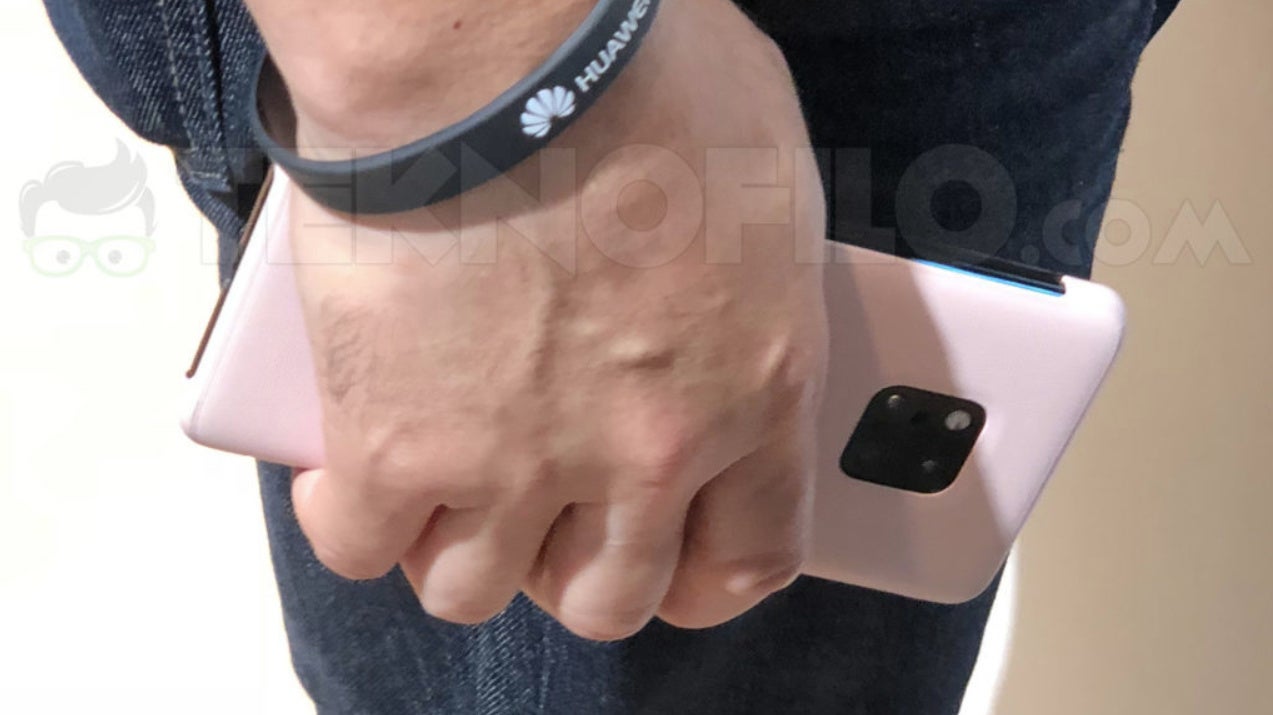 Mate 20 Pro spotted in the wild
The Huawei Mate 20 Pro will be the premium flagship model of the two and it will come with a triple camera system, an edge-to-edge screen, a big battery with super fast charging and more.
The most noticeable single element on the phone is the curious square camera setup that leaks portray will be a triple camera and a flash. The
Huawei P20 Pro
, launched earlier this year, was the first Huawei phone with a triple camera and it featured a 40-megapixel main unit, a 20-megapixel secondary black-and-white camera, and an 8-megapixel telephoto lens. It proved to be one of the most capable phones for night-time photos and overall a very good camera, so this could well be the setup that we see also on the Mate 20 Pro.
First mainstream phone with an in-screen fingerprint reader
The Mate 20 Pro might also be a very big phone: the rumored size of the display here is 6.9 inches and while the bezels will be smaller and the screen will be tall and narrow, it will still inevitably contribute to a larger overall physical size of the Mate 20 Pro. Apart from this being a slightly curved screen, similar to that on Samsung phones, there is one big new rumored feature here: a fingerprint scanner embedded in the display. Basically, there will be an area on the screen where you press your screen and the phone will unlock. This means no fingerprint scanner at the front and the possibility to maximize screen space. In addition to fingerprint recognition, the Mate 20 Pro is rumored to have some sort of an advanced face identification, similar to what's on the iPhone X.
Under the hood, the new 7nm Kirin 980 will power the show along with a minimum of 6GB of RAM. The Kirin 980 is not only built on a new manufacturing architecture, but it's also optimized in a number of ways and
Huawei has shown that it beats the Snapdragon 845 in benchmarks
. Interestingly, even Qualcomm seems to take its time with 7nm chips, so Huawei's new Kirin 980 will arrive before the newest 7nm Snapdragon chip.
In terms of storage, expectations are for 128 gigs on board storage plus support for microSD cards.
What about the battery? Good news is that Huawei keeps up growing battery capacity and the Mate 20 Pro is expected to feature a massive, 4,200mAh battery.
EMUI 9: finally, great gesture interface and modern looks! There is one thing that we have been criticizing Huawei for in practically every single one of our reviews: the interface. The EMUI custom interface on top of Android performed smoothly and ran just fine, but it had terribly outdated looks.
Good news is that both the Huawei Mate 20 and the Mate 20 Pro will serve as the launch platform of a brand new version of EMUI – EMUI 9 – that will feature two key improvements: a much needed visual polish and a new gesture interface just like the one on the iPhone X.
The visual polish might not overhaul the looks of the interface completely, but it will make smaller things easier and better: common buttons will be placed at the bottom of the screen in apps, so you don't have to stretch your hand to reach up, for instance. The gesture navigation, on the other hand, will have a swipe left or right from either edge as the back gesture, while a swipe up will bring you back to the homescreen and a swipe up and hold will bring up multitasking cards.
EMUI 9 runs on top of Android 9 Pie here, so these will be two of the first phones that will run on the newest Android version.
Huawei Mate 20: all-screen phone with teardrop notch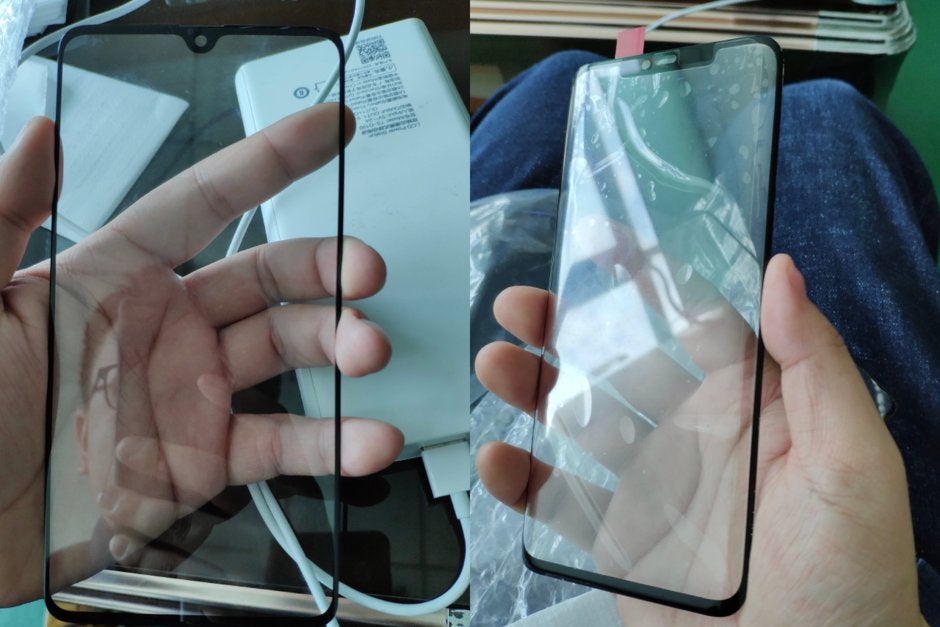 Mate 20 (left) vs Mate 20 Pro (right) leaked front panels
The Huawei Mate 20 is in many ways a watered-down and cheaper model when compared to the Mate 20 Pro.
It will also have a triple camera system on its back, but in a different, vertical layout, and the actual cameras in this setup will be different: a 20-megapixel main shooter, a 12-megapixel black-and-white sensor and an 8-megapixel telephoto lens.
Here, the front of the phone will also look different: it's expected to have a teardrop-shaped notch, which means you get even more screen real estate, but you may not have the advanced face recognition capabilities of the Mate 20 Pro. And in place of the in-screen fingerprint scanner on the Pro, on the regular version the fingerprint scanner is said to be located on the back of the phone.
The one big letdown with this model is that it will use an LCD screen rather than an OLED one, so expect to see slightly more toned down, less vibrant colors.
We will keep this page updated when more new details seep in, but for the moment, this is all that we know about the upcoming Mate 20 series. Exciting, aren't they?