Huawei Mate 20 Pro to cost £899 in the UK; same as the Galaxy Note 9
15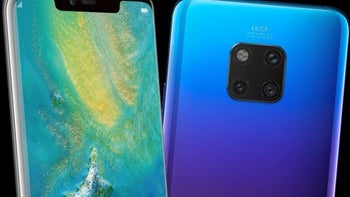 Although the Huawei Mate 20 Pro has leaked countless time already, one thing that still remains unclear is the pricing. Going by previous information, it seems the price tag will sit somewhere between $1,050 and $1,150 in most markets. According to tipster Roland Quandt, however, the pricing in the UK will actually be slightly higher.

More specifically, it seems official pricing for the Huawei Mate 20 Pro with 6GB of RAM and 128GB of internal storage, which will presumably be the cheapest configuration, will sit at £899 ($1,180). For references, this represents an increase of £100 ($132) over the current Huawei P20 Pro and an even larger increase of £130 ($172) over last year's Mate 10 Pro which launched at just £770 in the market.
Throughout most of 2018 smartphone prices have continued to increase. So, for some slightly fairer comparisons, the price tag of £899 actually matches the
Galaxy Note 9
's usual price tag in the UK. When placed next to
Google's Pixel 3 XL
in its 128GB configuration or even the 64GB
iPhone XS Max
, though, it represents some significant savings. After all, the latest Pixel device costs £969 and the large iPhone costs £1,099 (the smaller iPhone XS costs £999 in the market).
Considering Huawei has usually maintained much lower price points, some consumers may be disappointed by the price hike. However, it's worth pointing out that, unlike rival devices,
the Mate 20 Pro
will come with an ultrasonic in-display fingerprint scanner and a significantly improved triple-rear camera. Another thing worth noting is the processor which is now built on the much newer 7nm process and will ultimately result in big performance boosts over the likes of the Pixel 3 series and Samsung's Galaxy Note 9.