Google confirms the Pixel 3 XL's notch can be hidden via software
29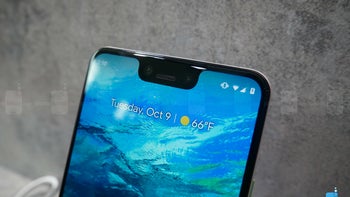 The Google Pixel 3 XL's notch. A design feature that has stood out since the very beginning for all the wrong reasons. Some even called it a step backward from the Pixel 2 XL's design. But thankfully, Google appears to have listened to these criticisms.
When asked through Twitter yesterday if the Pixel 3 XL's notch could be hidden, Google initially avoided the question by stating that the design element allows it to include the new selfie camera setup and the stereo speakers. Additionally, it even claimed that its notch-to-display ratio is smaller than many other top competitors. However, when provided with an image of Xiaomi's
Pocophone F1
which does include the option,
Google
confirmed that it has added an option to hide the display cutout for "people who prefer a more traditional smartphone look."
This new option essentially turns the Pixel 3 XL into last year's
Pixel 2 XL
, albeit a version with a slightly larger display. After all, while the notch can be hidden, the screen real estate on either side of it is still used for displaying notifications, time, battery level, and the usual Wi-Fi and mobile network signal graphs.
On a related note, Google interestingly confirmed yesterday that it also
tried to include a notch
on the smaller Pixel 3 but, ultimately, hardware restrictions related to the stereo speakers and the selfie cameras forced it to scrap the idea. Moving forward, though, this does suggest that all future Pixels could include the design element.