Huawei is working on Snapdragon 710 competitor dubbed the Kirin 710
8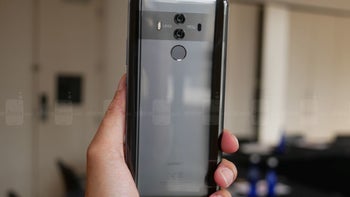 After the recent arrival of the
Snapdragon
710 to the smartphone market, a new report claims Huawei is now working on its own equivalent that will allegedly be named the Kirin 710 in order to indicate that it will be taking Qualcomm on directly.
The Snapdragon 710 chipset currently aims at closing the performance gap seen between
flagship smartphones
and mid-tier ones, with the chip itself being built using the 10nm process that allows for big performance improvements without extra energy consumption that could affect battery life. Huawei's chip, on the other hand, will have the same goal but will ultimately use much older technology. See, the Kirin 710 looks set to be just an upgraded 659 that utilizes TSMC's older 12nm manufacturing process and likely means poorer battery life is to be expected. Despite this, however, a dedicated neural processing unit will be featured in order to enhance any AI capabilities.
At this moment in time,
Huawei
and its subsidiary HiSilicon are yet to confirm the chip's existence, but the report points towards a launch sometime next month, with the announcement likely coinciding with the reveal of the rumored Huawei Nova 3. If this is the case, the smartphone can be expected to compete directly against the recently-announced
Xiaomi Mi 8 SE
that boasts the Snapdragon 710.
Moving forward, another likely contender for the Kirin 710 chip is the upcoming Huawei Mate 20 Lite. After all, considering the flagship name attached to the smartphone, the Chinese company may opt to stick with a slightly more powerful processor this year, unlike the current
Mate 10 Lite
which makes use of the slower Kirin 659.