Is Huawei's Android loss a Samsung or Apple gain?
28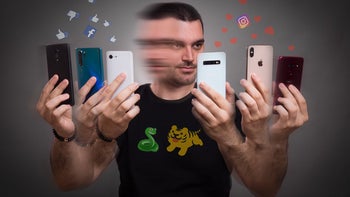 The damage is already done, and
P30 Pro
orders are being sent back to the stores, but President Trump's
executive order
against dealing with foreign tech "adversaries" is a zero-sum game, i.e., it may be bad for some but good for others.
The biggest losers are, needless to say, Huawei and Honor phone owners, current and prospective, as well as Google, whose reputation as an honest referee of the Android ecosystem may never recover, forcing half of the world to look for alternatives. That's not to mention all the money lost in royalties and licensing fees that the world's second largest phone maker was paying Google.
On the other hand, DJ Koh might be spinning the plates over at Samsung headquarters, given that its biggest Android adversary was essentially removed from the market with an executive order from the advocates of small government and laissez-faire private business in the White House. The other Chinese brands may also be sighing with relief that the executive order is not directly pointed against them all... for now.
All in all, until the trade war goes on, and Huawei's issues with Android licensing is resolved, there is now about 20% market share to be split among the vultures from the carcass, as you can see from
Statista
's chart below.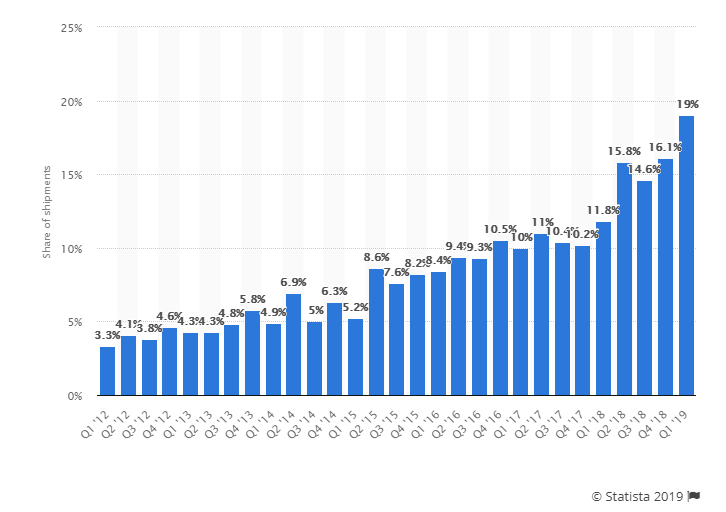 That's no small change, given that Samsung has 23% global market share, and Apple has 12%. Apple, however, may have its own troubles if China decides to retaliate for Huawei. After all, that's where iPhones are assembled, and if the government decides to slap tariffs on iPhone parts and/or ban on iOS devices for "security" reasons, Apple's most important market will be gone in a jiffy, too. This is why we wanted to ask you who do you think will benefit the most from the White Houses ban on business dealings with Huawei by American companies.