How to take great photos and videos with the Samsung Galaxy Note 4 – 15 tips and tricks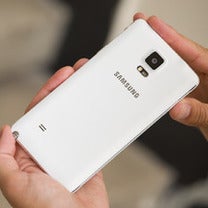 However, it is hard to tap into the camera's full potential without mastering its modes, settings, and features. It is the milestone that takes your photos to the next level when reached.
By now, you can probably see where this post is going. We've prepared a list of 15 valuable tips that will aid you in taking beautiful images and videos with your Samsung
Galaxy Note 4
. Check them all out in the slideshow below, and if you feel like there's something we've missed, do not hesitate to let us know by dropping a comment below. Happy snapping!