How to stream Apple's Beats 1 live radio station on any Android right now
5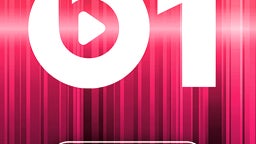 With the
arrival of the new Apple Music app
yesterday, came the first broadcast of the new official 24-hour radio station of Apple's mixer. It transforms the iTunes Radio mixer into a live station with guest DJs from the ranks of Pharrell, Drake, Muse and even the omnipresent David Guetta.
Beats 1 is the name of Apple's first radio station, and it is available in 100 countries at launch. As stated, Beats 1 will be a 24-hour listening spree managed by popular DJs like Zane Lowe in Los Angeles, Ebro Darden in New York, and Julie Adenuga in London. The station started strong yesterday with Zane Lowe introducing the iOS masses to Spring King's "City" as the first track ever to be heard on Beats 1 (we are sure by now there is a Wiki page somewhere about this).
Android users are left in the cold when it comes to Beats 1, as the Apple Music app
will appear in the Play Store in the fall
, and will likely be the first official Apple app for Android when it lands. Fret not, however, as you can listen to Beats 1 right now on your Android device, just point your browser to the source link below, and go on your merry melody way. Apple might plug this in quickly, and there are intermittent issues with the stream, but in the meantime you can still check out what the Beats 1 fuss is all about.