How to stop those annoying emergency alerts on your Verizon or Sprint Samsung Galaxy S III
7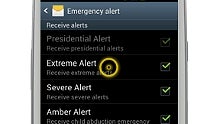 Hurricane warnings for many miles away from you, Presidential alerts, AMBER alerts for missing people in your area, and all other assorted emergency notifications can wake you up in the middle of the night ever since Verizon and Sprint signed up for the
Wireless Emergency Alerts (WEA) federal system that went live recently
throughout their networks.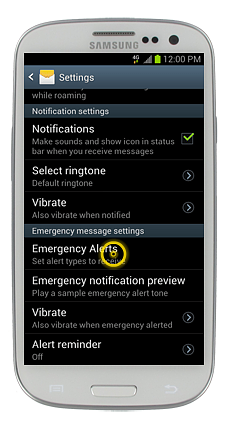 AT&T also participates, as well as the smaller players, but for now AT&T lists WEA only for a few areas like New York, D.C. and Portland, with more being added constantly.
Verizon says you can stop those via a WEA app on your device in the future, but for now this is notably missing as standalone, so you'll have to do it via your Messages app settings on your
Samsung Galaxy S III
, and this should work on any more recent smartphone too. Just go to
Messaging->Settings->scroll to the Emergency Alerts option
, and uncheck all types of dramatic notifications you don't want to receive.
Unfortunately Presidential alerts, which inform of terrorist threats and the like, are deemed too important to be left on the user's discretion, and greyed out, so if you want to get rid of those, you'd have to have a rooted Galaxy S III and use No Bloat to disable your stock messaging app, or just do it in Settings, then install a 3rd party text message app like Go or Handcent.
You'd probably want to be getting the Presidential alerts, though, since they are so high up in the drama rankings that you might not receive any at all, and if you do, you'd want to know that the Martians have landed, unlike that flood warning several counties away.
Recommended Stories