How to stop Android apps from accessing your sensitive private data (hint: revoke permissions)
38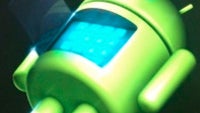 Is your Government spying on you? As the NSA eavesdropping scandal is only snowballing instead of dying down, reports that apps like Facebook are accessing your contacts and that Skype could be accessing your camera every 3 hours or so (even when it's shut down), might strike a sore nerve with many.
Thankfully, Google's Android operating system allows you to actually control what each and every app accesses. To do so, you don't need root and any hackery - it all happens via a simple app that is free to download on Google Play.
One such app is called AppOps and it works on most devices we tested (except for a select few running on the latest Android 4.4.2 KitKat, but a fix might come soon).
AppOps tracks the behavior of all your apps, so you can actually see what component of the Android system they are accessing and how often. Don't want Facebook or Viber to access your location? Just disable the location permissions from within AppOps. Don't want a flashlight app to get your location data? Disable that permission from AppOps (or don't download it in the first place).
It's something for Android users to play with, and even if you don't have any abusive apps (contrary to popular belief, Google Play is a safe place, it's some third-party app stores that are not), it will help you better understand the Android mobile platform. You can get it at the link right below, and follow our instructions to learn how to revoke app permissions and keep your private data to yourself.