How to prepare your iPhone/iPad for the iOS 9 update and make sure you run into zero troubles
8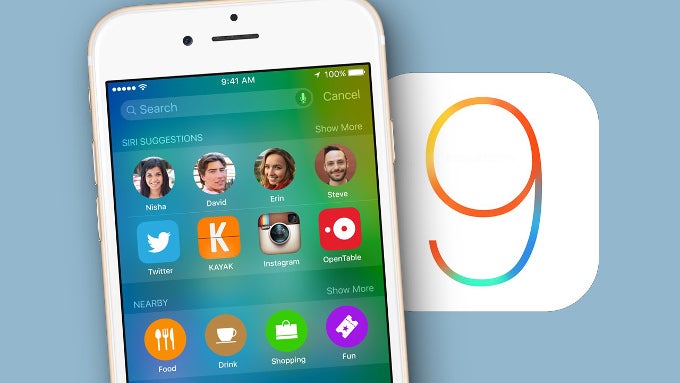 For the first time ever, Apple released a public beta of its iOS 9 this year. It was available for anyone with a compatible device that was willing to get a taste of the iOS 9 flavor. Currently, the public beta is at version 9.1, but it still remains a beta and it comes with a certain amount of issues and problems that have not been ironed out.
However, Apple is seeding the official version of iOS 9 today, September 16. In case you've given the iOS 9 beta a try but you wish to get the official version of the software, which is naturally expected be as issue-free as we'd like it to be. How to prepare your phone for iOS 9, though? While updating your iDevice to the newest software is usually as easy as abc, there are some steps that will make sure your transition to the new version of the OS will be as worry-free as possible.
1.
Make sure you have at least 1.3GB of free storage on your device. That's the absolute minimum. In comparison with the close to 5GB previous iOS versions required, iOS 9 is going to be noticeably more lightweight. Thanks to this, you won't need to delete hundred of apps, photos, videos, and other type of content in order to get the new OS version. Still, we advise you to have a bit more than 1.3GB of free storage at hand, just in case.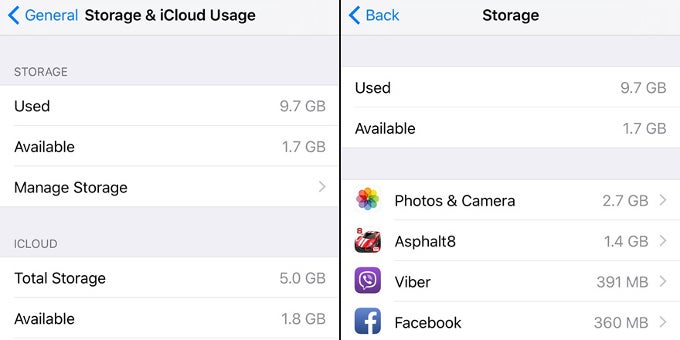 2.
Have a backup handy. It goes without saying that making up a backup of your device before a software update might potentially save you tons and tons of frustration if something, perish the thought, goes wrong. iTunes backup is usually a better bet than an iCloud one.
The former it will make a full copy of your existing setup (files, apps, settings, and all), whereas an iCloud backup won't backup any of your media content that you didn't purchase from the iTunes Store, as well as photos you've manually uploaded.
3.
In case you're rocking the iOS 9/9.1 public beta, you will need to manually downgrade to a previous iOS version if you want to give the official release a try. Check out how to do this in the gallery below.