How to port the Xperia Z5 Premium Sony Walkman player to your Android device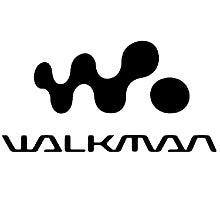 If you like Sony's new white-themed Walkman audio player, as found on the
Xperia Z5 Premium
, there is a way to port it over to your Android device, as long as it is running on Lollipop or Marshmallow, and is rooted, of course, with recovery installed.
Besides Sony's fresh interface, which includes album art, song categorization by various criteria, and minimalistic controls, you will also be getting some of the under-the-hood goodies, like ClearAudio+ optimizer, the xLOUD speaker booster, and a bunch of equalizer presets, including a manual option.
The high-fidelity DSEE HX upscaling technology can't be recreated, though, as this one is hardware dependent, and needs a dedicated sound processor and proprietary algorithms. Still, if you are feeling nostalgic about the Walkman brand, and want to see Sony's newest player run music on your Android device, here's what you need to do:
3. As always, wipe your Dalvik/cache, and enjoy the Walkman player. Bear in mind that not everything will work on all handsets, but if you like playing around with ports and mods, you can give it a try.