How to open any app in Pen Window mode on the Galaxy Note 3
8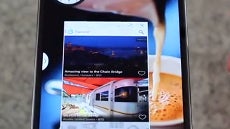 Galaxy Note 3
comes with the awesome Pen Window mode that allows you to draw an approximately square or rectangular shape on the display, and an app of your choosing can be opened in that size, while you can still operate what's behind it, for some quick multitasking.
The thing is that Samsung only allows its default apps to be opened like that, while your beloved third party applications are left out in the cold from the Pen Windows functionality.
If you want to run any app like that, you'd have to
root the Note 3
first, then follow the instructions below, courtesy of XDA-Devs member Xperiacle:
Finally
, just tick the apps you want and don't forget to press the save button. A soft reboot maybe required for the changes to take effect.
NOTE: If you have previously edited others.xml or features.xml, you may have introduced some errors to the xml file layout which would prevent this app from properly functioning. Editing the said xml files manually is not advisable due to human error of breaking the xml structure by accident. If this app does not work after previously manually editing the said xml files, then I suggest you restore the original unedited xml files.
For those who don't seem to have a /system/csc folder and either others.xml or features.xml files in said folder, then you may want to try a custom rom that includes it but if you want to try, you can create the csc folder and procure a copy of others.xml or features.xml and put it inside the csc folder.