How to make your Android phone remind you after a missed call or text
13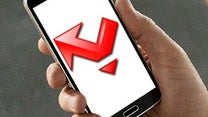 Raise your hand if you've ever missed a call because you didn't hear your phone ring. Or because you didn't feel it vibrate in your pocket. Or because you were in the shower, or because you were washing the dog, or because you were taking a shower with the dog. Or because... okay, you get the idea – pretty much anyone who owns a phone has had a missed call at some point and knows that it could lead to serious frustration.
And for some strange reason, today's phones aren't all that good at drawing our attention after we miss a call. That's why one might never realize their phone rang until they reach for it. Thankfully, there's Missed Call Reminder – an Android app that, well, reminds you of missed calls, texts, and notifications. In this how-to guide, we'll show you how to set it up on your smartphone.
Of course, the first thing you have to do is to download Missed Call Reminder on your phone. The app comes free of charge (with in-app purchases) and is compatible with phones running Android 2.1 or higher.
Once launched, Missed Call Reminder is activated automatically, but it doesn't walk you through its features and options. There's nothing wrong with leaving the app enabled with its default settings applied, but it is worth at least taking a look at what the software can be configured to do.
Let's start by highlighting the profile system in Missed Call Reminder, shall we? Basically, each profile tells the app how to behave during different times of the day. The first two profiles set by default instruct the app to beep and vibrate for 3 hours after each missed call or text; these profiles are active from 8:00AM to 11:00PM. The third default profile is for nighttime hours, but since you probably don't want your phone to beep and vibrate while you're sleeping, feel free to disable or delete it. When you hold your finger on a profile, a menu pops up giving you the option to remove a profile. Also, there are the options to try or duplicate a profile, while moving it higher in the list gives it higher priority.
Single-tapping on a profile lets you edit its properties, and there's a ton of them to tweak. Among the variables you may modify are the notification sound and vibration pattern for the reminders. You may also make your camera's LED light go off, but the option isn't supported on all phones.
Further down the list of profile options you'll find the sequence of notifications. Think of these as sub-profiles which are executed in order. Once the delay period expires (30 seconds by default), the first notification pattern is triggered for a given period, then the next one and so on. Feel free to edit these to your liking or leave them as they are.
And lastly, if you feel like creating your own profile from scratch instead of relying on the stock ones, just tap on the big plus button in the upper right corner. Note that the option to add third-party app notifications to profile is a premium feature and has to be unlocked with an in-app purchase.
| | |
| --- | --- |
| Developer: DO Software | Download: Android |
| Category: Communication | Price: Free (with in-app purchases) |