How to make Galaxy S7 or S6 fit more content on the screen the easy way (DPI scale, no root)
6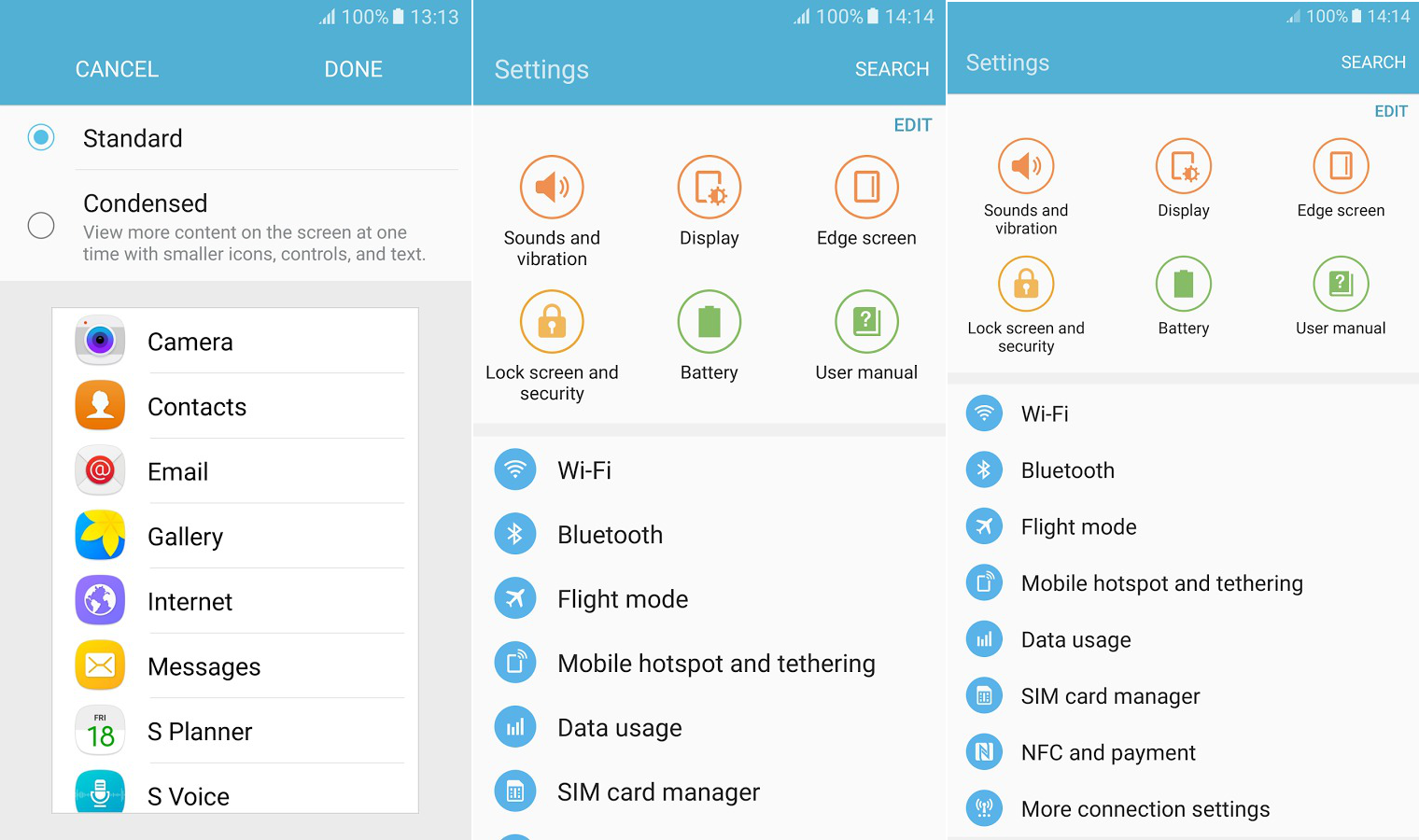 We already showed you that the
Galaxy S7
and
S7 edge
have a
hidden "condensed" display mode
that fits more content on the screen than the regular DPI setting that the phones ship with. Later on it became clear that this is actually a feature of the new TouchWiz on Marshmallow, so if your
Galaxy S6
or S6 edge have gotten upgraded to Android 6.0, you can access the Condensed mode there as well. Galaxy
Note 5
and
Edge+
ship with the scaled-down content mode by default already, on account of their larger displays.
Accessing it before involved a pretty convoluted multistep method that involved installing the Nova launcher, and numerous other shenanigans, but fret not, as there is now a much easier and more straighforward way. Here's what you need to do to change the DPI scaling on your Galaxy S7 and S7 edge, as well as Galaxy S6 or S6 edge on Marshmallow:
1.
Download
and install Evozi's Display Scaling app to your handset;
2. Fire it up and it will take you directly to the hidden settings menu with two display mode options - Standard and Condensed;
3. Change the default regime to "condensed", and watch your Galaxy S7 fit more content on one screen than before. There you have it, and if your eyesight is not be very pleased it has to squint more now, you can always revert to the default "Standard" DPI scaling.