How to install Adobe Flash on Android 4.1 Jelly Bean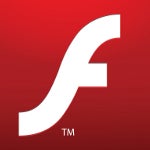 So, it turns out that
Android 4.1 Jelly Bean and Adobe Flash can get along
, even though the maker of the popular plug-in clearly said
its product won't be supported on the platform.
Best of all, you don't really need to be a rocket scientist in order to install Adobe Flash on your Jelly Bean smartphone or tablet. In fact, the process is pretty straightforward.
As described on the
XDA Developers
forum, you have to download the Adobe Flash .APK file. How do you do that? Well, you are free to use the download links provided at the forum thread, available at the source link below. Then install the downloaded file using your Android file manager of choice. In case your device does not have one by default, Astro and ES File Explorer are two good ones that you can try out. And that's it! As long as plug-ins are enabled in your web browser, Adobe Flash content should be rendered.
Of course, Adobe does not officially support Flash on Jelly Bean, so further software updates are out of the question. Furthermore, you can't really complain if the plug-in is buggy or causes your browser to misbehave in any way. Nevertheless, in case you insist on having the feature for whatever reason, at least you now know one of the easiest ways to get it.