Adobe to end new Flash installs on Aug 15th, no Jelly Bean support
57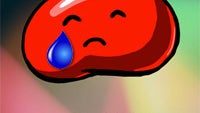 First of all, devices that come pre-loaded with Flash have been certified by Adobe that the Flash Player will works as expected on the device. Previously, users of uncertified device simply grabbed a copy of Flash in the Google Play Store and, most of the time, it worked just fine. With the release of an entirely new version of Android, Adobe says that
it will not certify any Android 4.1 devices
.
While in the past that wouldn't be that big of a deal, Adobe also says that starting on
August 15th
, it will configure the settings in the Play Store to only allow Flash Player updates to devices that already have Flash installed.
Devices that do not have Flash installed will not be authorized to download it from the Google Play Store
. While a device that is upgraded from 4.0 to 4.1 will keep its Flash Player in tact, Adobe recommends uninstalling it because it may exhibit unexpected behavior.
Ultimately, we'll have to see how it actually respondes once Jelly Bean becomes the standard. We're guessing that if it works decent enough, you'll probably still be able to easily find the APK online.