How to hide the icons of the Podcasts and iTunes Store apps on your iPhone or iPad
5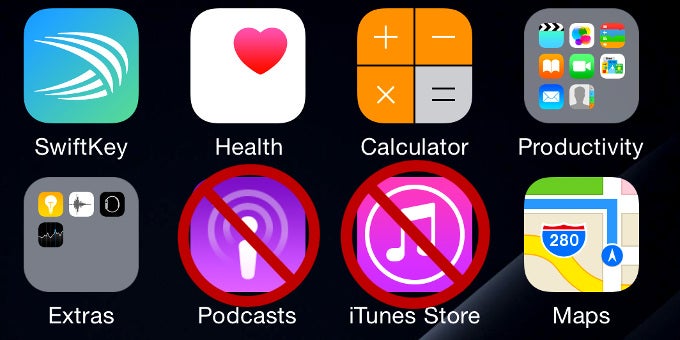 If you are using an iDevice, be it an iPhone or an iPad, then we are more than certain that you have hidden many of the apps you don't use in a God-forgotten folder situated as far away as possible from your main home screen.
We've all been there since Apple does not allow its users to uninstall the pre-loaded stock apps. That's the single reason why multi-page folders with a number of apps we don't use exist.
Well, there's nothing you can do about the majority of pre-installed apps that iOS comes with. Still, there's a way to get rid of two app icons - Podcasts and iTunes Store. In spite of their usefulness, both apps are certainly not used by each and every iOS fan there is.


We'll show you the ropes on how to get rid of them. However, it's worth mentioning that the following guide does not allow you to uninstall them, but merely hide the icons for said apps.