How to have any song as your iPhone ringtone by using GarageBand
17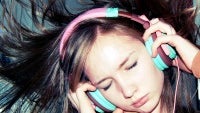 The iPhone famously won't let you use a song you didn't get from iTunes as your ringtone. After all, you are not supposed to obtain music illegally, right? That's an yes, but Apple went too far with this, for you also aren't allowed to use songs that you got legally and synced via iTunes to your iPhone's music library!
However, there is a way to work around this situation right under Apple's nose. You don't have to jailbreak your device or do anything non-legal. You only need to obtain a copy of Apple GarageBand for iOS, which is free on devices that shipped with iOS 8 and costs $5 for everyone else!
Then, you'll have to put the song through GarageBand and turn it into a ringtone through a special procedure that Osas Obaizamomwan from iPhone Hacks clued us in for! Check this out, it's good stuff.