How to fix the missing quick toggles on your Samsung Galaxy S6, Galaxy S6 edge
16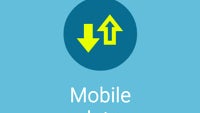 Yesterday, we got hold of a news that the Samsung's Galaxy S6 and S6 edge have reportedly caught an irritating issue - it seems that due to a software bug, the quick toggles in the notification shade might randomly disappear.
In particular, it looks like the toggles for mobile data, private mode, and mobile hotspot features are among the most frequently affected ones.
The suspected culprit for this irritating issue could be the most recent software update for the glass/metal handsets, which brought Android 5.1.1 Lollipop to the mix.
Well, we are sure that Samsung will come with a fix soon (it was confirmed that the South Korea giant is already working on one), but until then, users will have to accept their faith and patiently wait for a fix.
But do they, actually? Of course not! As usual, developers have taken the matter in their own hands and we already have a temporary fix for the issue that will certainly do the job until Samsung comes up with a hotfix.
Here's how to fix the mobile data toggle on your Galaxy S6 and S6 edge - hey, we know that it's only one toggle, but it's something!