How to enable High Performance Mode on the HTC One (M8), and why you may not really want to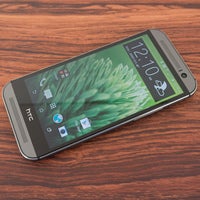 With a Snapdragon 801 under the hood, the all new HTC One (M8) is already among the fastest Android smartphones money can buy. It should handle with ease any heavy app or any advanced 3D game you can think of, just like an Android flagship should. Still, there is a way of squeezing out even more processing power out of its already powerful SoC, and in this post we'll teach you how to unleash that extra bit of silicon muscle known as High Performance Mode.
Before you start tinkering with your HTC One (M8), however, you should be well aware of a few side effects that might occur. First of all, there's a good reason for this High Performance Mode to be off by default and hidden deep in the phone's settings. It has an impact on the phone's power consumption, which is why leaving it on indefinitely is not recommended. Also, there might not be any noticeable difference in the phone's performance after you flip the switch on. As we said above, the HTC One (M8) is already pretty swift. You might get a few more frames per second if you're playing a really intensive video game, though. If you still want to have a little fun with a maxed out HTC One (M8) after reading this disclaimer, then let us proceed with enabling High Performance Mode.