How to easily turn your old Android phone, tablet, iPhone, or iPad into a potent IP camera
11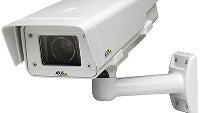 In this day and age, it's almost inevitable that one would have at least one old device laying around the house – too outdated to use, and probably too chafed to be worth anything on the second-hand market. Sure, one great idea is to recycle the little plastic boxes – with the current amount of gadgets that the manufacturers are currently churning out, it goes without saying that reusing materials is a definite must. On the other hand, you can find some way to make good use of them and hold off on buying a new dedicated gadget for the aforementioned task.
In this case, we are talking about turning your old smartphone into a makeshift IP camera. You've probably thought about installing a home surveillance device at least in one room of your house – be it to monitor a pet, or for a peace of mind while away. Well, turns out that if you have an old Android handset / tablet, iPhone or iPad, you already have all you need. Follow the steps below to see how you can turn ol' useless into something cool again.
We'll be using a brand-new app for this task, called Alfred. It's available for both Android and iOS, though it adds some more fun features for the former, so we will be taking a look at the Android version. The app works cross-platform, so you will be able to use an iOS device as a camera and an Android one as a viewer, or vice-versa. Check out the slides below and happy IP camming!
Setting up the Camera

There are very few things you need to do on the Camera side of the app. Mainly, make sure that the device you are using is perched at the right spot and is stabilized. Another thing you may wish to think about is plugging it in for a constant charge, making sure that it will remain constantly on.






Extra features

There you go – you are basically set up. Now, we have to make a mention of the motion tracking system and the Night Vision mode. The first one will send your Viewer device a notification along with a screenshot whenever it detects a disturbance in its field of view. Now, the notifications are sometimes a bit slow to come through, we've noticed, but we still find the feature commendable. The second one turned our old Galaxy S into a night mode shooter with surprising success. Sure, the results are not of an extremely high quality, but seeing as this poor little camera usually has trouble letting light in, we were surprised by the results. Check the below for a demonstration of the aforementioned functions.