How to download offline maps with Google Maps (iPhone and Android tutorial)
10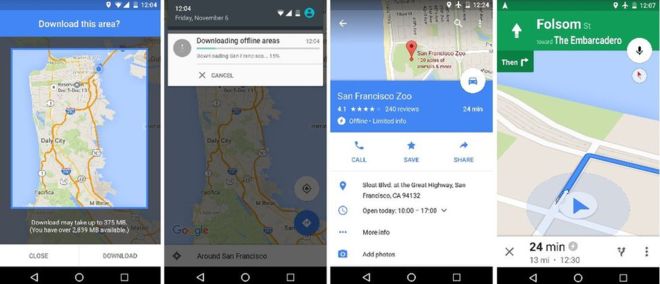 Google Maps is the industry leader when it comes to mapping for many reasons, but mostly because of the amazing quality and accuracy of maps that remains unmatched on a global scale. Unfortunately, for years, users have been unable to use Google Maps without an Internet connection. Not only was this a huge obstacle for travlers with no local SIM card and data plan, it also made searching for places slower because of the bottleneck introduced by the need to go to the Internet to check.
Luckily, Google has recently changed this by introducing offline maps to Google Maps for Android (the feature is coming soon to the iOS version of the app as well).
Tip: The biggest size for an offline map is 50km x 50km
You cannot download a whole country (like you can on rival apps like Here Maps), but you still get a fairly large chunk of land available for download. You can download areas with sizes of up to 31 x 31 miles (50 x 50 kilometers), and you can have as many of those chunks saved for offline use.
What this means is that you can basically download a whole city for offline use. The offline maps will be active for 30 days and then they will be automatically updated for the latest information.
So how do you do it? How do you download offline maps for Android? We guide you step by step in this tutorial, take a look below.