How to download Android apps in APK file format
14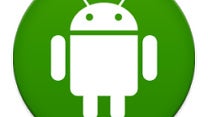 As many of you know, installing an Android app is a simple, straightforward process – you open the Play Store, find the software you need, and press that big green "Install" button. Android apps, however, also come in the form of packages which are installed manually, not via Google's app store. These packages have an ".APK" file extension, and their practical uses are numerous. For example, one can have offline backups of apps stored as APKs. Even if the app in question gets pulled from the Play Store (like what happened to Flappy Bird), it can still be installed from an APK file. Also, APKs are used when sideloading apps on phones running forked Android versions as these don't come with the Play Store client. Think the
Amazon Kindle Fire
or the
Nokia X
phone.
So, where do you get APKs from? While they can be downloaded from the internet, the safest way is to extract Android installation packages straight from an Android device. Keep in mind that the method described here works for free applications only! Paid apps are protected against extraction for obvious reasons. Also, apps that download additional data during installation (see image #5) may be unusable if installed from an extracted APK. Apps that download extra files
after
they've been installed should work fine. With that out of the way, here's how you turn your own Android apps into APK installation files.
On an Android device, open the Play Store and download the apps you need extracted.
Download APK Extractor. It is a free and easy-to-use application.
Open APK Extractor and tap on any app you wish to extract. Long-press to select multiple apps. The APK files will be saved in a folder on the device's storage. (ExtractedApks by default.)
That's pretty much it! The extracted APKs can be now copied onto another Android smartphone or tablet and installed with the help of a file manager like Astro or ES File Explorer.