How to block phone numbers in iOS, Android, and Windows Phone
11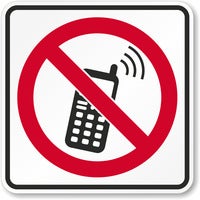 Having a cell phone is both a blessing and a curse. The great thing about owning one is that you can call friends and family at any time, from any place. What's not so great, however, is that sometimes you might get bothered by people who you don't want to be bothered by. Think old girlfriends, debt collectors, that guy offering you a "killer" deal on car insurance, you get the idea. Of course, you can always give your carrier a call and ask them to block certain phone numbers for you. But in case you're a smartphone user, you should be able to block them yourself. Here's how you block phone numbers in iOS 7, Android, and Windows Phone 8.
iOS

Blacklisting specific people or phone numbers in iOS 7 is actually a fairly simple process thanks to the blocking feature built into the system. If it is a contact that you'd like to have blocked, go to your Phone app, open that contact's details, scroll down to the bottom of the page and hit "Block this Caller". If it is a specific number that you need blacklisted, find it in your recent calls list, tap on the "i" icon, scroll down and you'll see the "Block this Caller" option. Note that blocking a number rejects not only calls, but also texts sent from it. FaceTime calls get blocked as well. Rejected calls will, however, appear in your log with the blocked person's name or number in red.






Android
Blocking contacts and phone numbers in Android can be done in one of two ways: either with the help of an app made for the purpose, or from your device's Phone application. The tricky part, however, is that not all Android devices have the latter feature built in. Some that do include recent Samsung, LG, and HTC phones. If you own a Samsung device, open your Phone app, hit the "Menu" button, and choose "Call settings". The very first option in the list is what you need – "Call rejection". Open that menu and add the numbers you need blocked to that list. The process is pretty much identical on a newer LG handset. On an HTC phone running Sense UI version 5 and above, open your Phonebook and tap on the "Menu" button in the upper right corner. Choose "Blocked contacts" and add the numbers you need blocked to that list.
Alternatively, there are many apps on the Play store that can block unwanted calls and texts. Mr. Number is one of the most popular among them. It will block the numbers you specify, or prevent anyone with a hidden phone number from disturbing you. Plus, you can report spam text messages so that other users don't get bothered by them. You can get Mr. Number for free from the
Play store.
Windows Phone
To be able to blacklist people on a Windows Phone 8 device you need to have the GDR2 software up and running on it. You may still need an extra app, however. That is Nokia's call+SMS filter application, which is available on the WP Marketplace. When installed, it adds the blocking option to your handset's Phone app. Hold your finger on the number you need blocked until the menu appears and it should be right there. Or if you prefer, go to your Settings menu and scroll down to the very bottom. That's where the call+SMS filter section is. That's also where you remove entries from your list of blocked numbers. The call+SMS filter app is free and you can get it from
here
.