How to automatically record all your calls (Android)
14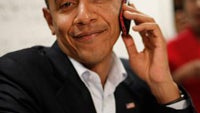 Out of all the voice calls we make throughout our lives, there are always these, which we just wish we had on tape – be it because they contain dates and times that we just missed to write down at the right time and have forgotten, or any other information that we just so happen to need in the future.
Well, there is an easy way to have your Android handset record absolutely every call you make, then add a name and specific notes to a recording, should you decide to keep it, and save it safely for future reference. Now, do keep in mind that in some countries, it is illegal to record a conversation, unless both parties have been informed that you are doing so.
So, go ahead and see the slides below to see how tou can automatically record your calls.