How much storage do you need in your phone?
94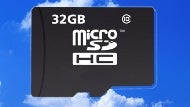 In this day and age of big-screen smartphones that are becoming more and more like media consumption devices, storage vaults for our personal information, or 4K video recorders, how much memory is enough for you?
There has been quite the trend lately of unibody smartphone designs that find no place for a microSD card slot for expanding the memory that the manufacturers decided to embed in there. Many handsets, from the iPhones, through the HTC Ones, and even to the newest
Samsung Galaxy Note5
, are quick to be chastised for the lack of expandable storage. On the other hand, cloud services have become ubiquitous, and Google even lets you store all your photos now in the cloud for free.
That is why we wanted to ask you how much memory do you think you need in your phone - we mean the internal storage that came with your handset, plus an eventual memory card placed in there, if there is an options for that. So how many gigabytes do you need to carry with your phone in total ? Check your amount in the poll below, and chime in the comments what feels just right for you at this point.