How many people does it take to unbox a Google Nexus 7?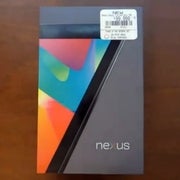 The first
Google Nexus 7
unboxing videos have already hit the interwebs, and those who have seen them have probably noticed that getting your hands on the device inside is harder than one would imagine. YouTube user
JLishere
has apparently noticed the pattern as well and decided to make a little fun of that phenomenon.
He put together a series of Google Nexus 7 unboxing videos, thus making the process seem a bit like solving a level 5 Hanayama puzzle. Did Google and Asus intentionally make opening the tablet's box so tricky? In contrast, Apple devotes special attention to the packaging of its devices, which is why unboxing an
iPad
or an
iPhone
, for example, is as enjoyable as opening a present.
We have embedded the aforementioned montage below, so feel free to check it out. Don't forget to drop a line in the comments below for us if it made you giggle.