Hot games with hotter discounts – iOS and Android
1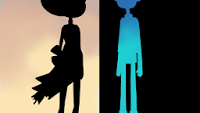 Well, we are well into August – the hot days of the year when game developers for all platforms ease up on their prices and offer hefty discounts for some of their titles. So, what better to do than stack up on a few games for the inevitable lazy days of August? The bargain deities have smiled upon us this week, as there are a few discounted must-have games for both Android and iOS.
We are not sure how long these discounts will last, so if you have your eyes trained on a specific title, we suggest you pull the trigger sooner rather than later. So, did you grab a game from this list? Know of another discounted must-have? Let us know!
Game of Thrones (Ep. 1)
Download for
iOS
(free)
Surely you've heard of Game of Thrones – the popular HBO show, based on the fantasy books by author George R. R. Martin. Naturally, the show's popularity has caused more than a couple of games to be created – some good, others not so much. Well, we've seen from experience that Telltale Games has a knack for... telling tales, and its episodic take on Game of Thrones is certainly among the "good" games dedicated to the world of Ice and Fire.
The first episode will normally cost you $4.99, but, on iOS, you can currently grab it for free. Every subsequent episode will then set you back $4.99.
Aliens Drive Me Crazy
Download for
iOS
(free)
This nutty game usually sells for $1.99, but you can currently grab it for free. It's basically a side-scrolling arcade platformer where everything has the tendency to go boom. If aliens don't drive you crazy – this game might, if only for a while.
Worms / Worms 2 / Worms 3
Download for iOS (
$1.99
/
$1.99
/
$0.99
)
Ah, the good old Worms... There is no way that these games would pop up with a price slash and we would miss mentioning it. If you are at least a casual gamer – you probably know about Worms by now, but if you don't – it's a turn / tactical / skillshot / comedy-based platformer where you control a customizable team of worms, whose only goal is to destroy the enemy team of worms. Funky weapons like explosive sheep, bananas, or the just plain pushing your opponent off a cliff are prevalent and there's no way this game won't put a smile on your face (or a raging scowl, if you are playing against a friend of yours and he happens to be extremely efficient with the bazooka).
Normally, they cost $4.99 per title, so now's the time to jump in, if your collection still misses at least one of them.
Broken Age
Download for
Android
($6.99)
Usually going for $9.99, Broken Age is worth every penny, so long as you are a quest game lover. It's art style is beautiful, the soundtrack is beautifully crafted, and the story is deep and trippy – all the elements you'd need for a good, puzzle-adventure mix.
The game is developed by Double Fine Productions – the people behind the recent Grim Fandango revival, so you can rest assured – those guys know their adventure games.
Valiant Hearts: The Great War
Download for
Android
($0.99)
Coming from the Ubisoft Montpellier studio, this carefully crafted tearjerker is an adventure game with a pretty touching story and a beautiful art style. It's an episodic title, made up of 4 parts – after obtaining the first one, each consecutive episode can be purchased for $3.99. If you haven't been sure about spending $4.99 on the first episode of the game, you can now grab it for $1 and see if you like it.
INDY 500 Arcade Racing
Download for
Android
($2.17)
A great-looking racer that will surely keep some gasoline heads busy, especially if they are interested in topping other players. Every week, Indy 500 restarts a worldwide championship, where a new track with a unique weather condition is issued each day, from Monday to Saturday. You can take part in said championship and measure your driving skills against those of other players across the world. Additionally, you can take on 2 of your buddies via local multiplayer over Bluetooth.