Honor 6X goes through a series of durability tests, gets bent out of shape
6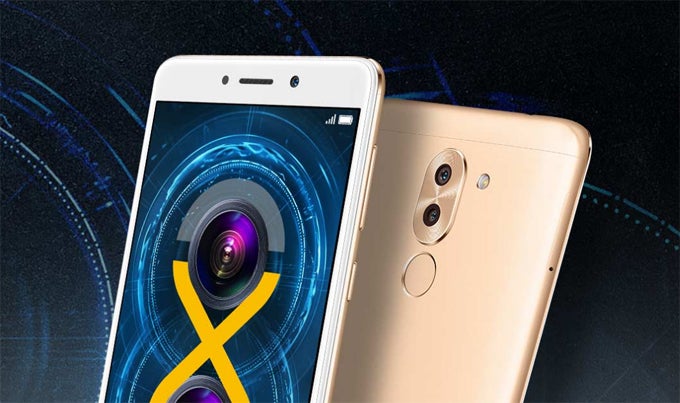 The
Honor 6X
is the latest mid-range offering from Huawei's Honor sub-brand and offers quite a few of the bells and whistles typical from premium devices at an affordable $249. However, as can be expected, there's a trade-off. There's always one with budget devices, and it's usually build quality.
Shortly after the Honor 6X launched in the US, famous YouTuber and notorious torturer of smartphones
JerryRigEverything
has decided to test the handset's durability by subjecting it to a series of merciless tests.
Kicking things off with the usual screen scratch test, the 6X doesn't fare very well. The phone comes with a pre-applied screen protector out of the box, and for a good reason. With the shield removed, the glass underneath is exposed as rather soft and easily scratched up by even everyday objects, such as keys.
Moving on to the cameras, 6X's selfie shooter is protected by the same glass covering the screen, meaning it can be damaged just as easily. The rear-facing dual-cam setup, however, benefits from what seems to be a much sturdier type of glass cover, as it exhibits no scratches when put under the blade.
The back panel and SIM card tray of the Honor 6X are both made of metal, which is good news, but they seem rather prone to scratching. The top and base of the phone are an all-plastic and painted to match the aluminum back. Same goes for the power button and volume rocker – painted plastic, as is to be expected from a budget-oriented phone.
The fingerprint scanner is absolutely obliterated in this video and stops functioning after a while. Although it ends up scratched way beyond what regular day-to-day use would ever cause, it is interesting to note that other fingerprint sensors, such as the ones found on the
LG V20
and the
Honor 8
, can survive this kind of torture.
Surviving the flame-to-screen trial, the Honor 6X is then put to the bending test. Unfortunately, the phone easily gives in to the pressure and is rendered unusable after mere seconds.