Honor 6X comes to the U.S.: a snazzy $250 phone with dual camera and 2-day battery
11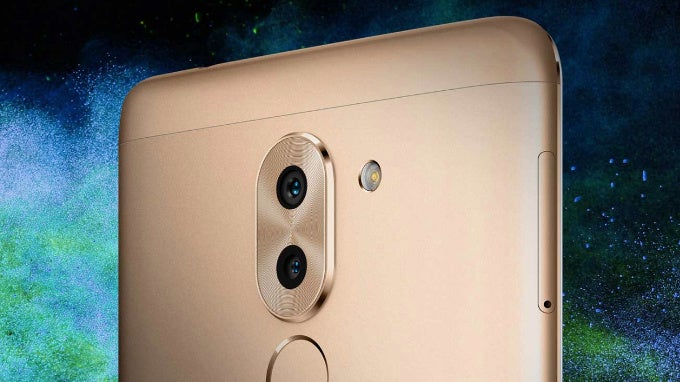 The Honor 6X is an affordable yet snazzy new phone.
A 5.5 incher with a dual-lens camera, a 2-day battery, and double the performance of earlier-generation phones, the Honor 6X arrives with some solid promises.
The dual lens camera, an idea similar to that in the iPhone 7 Plus, allows you to change the focus of an image after you capture it, and creates a fake, but also neat out-of-focus background effect. Don't expect it to be nearly as refined as on the iPhone, of course. The bigger battery life promises and even a promise for the phone to get updated to Android 7 Nougat (it ships with Android 6 Marshmallow out of the box), are also quite nice.
Mark this phone: it might just be the new best-value-for-money offer at this price tier.
Design and Interface
The 5.5" Honor 6X is a metal creature of balanced proportions: it's got an average thickness at 8.2mm, it's clearly not the thinnest around, which is noticed on such a large phone. At 162 grams, it's pretty light-weight, though, and it's got fairly reasonable bezels around the side.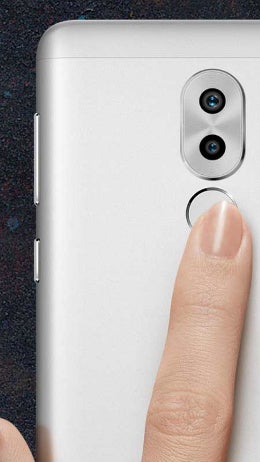 And yes, there is a 3.5mm headset jack, which is nice. What is not so nice is that the phone still uses the old microUSB port for charging and syncing, a port that we hoped would stay in 2016, but it appears to have one final run in affordable phones this year.
The display is a 5.5-inch 1080 x 1920-pixel (Full HD) panel, but this tells you little about the actual colors, which is what matters in a display. We'll have to see the phone in person to give a more detailed opinion about display quality.
In terms of interface, the phone runs on Android 6 Marhsmallow with some heavy modifications courtesy of the company's Emotion user interface. There is no app drawer and it's a skin that is able to keep tabs on apps aggressively and squeeze a lot out of a battery. Honor promises an upgrade to Nougat in the bright future, but we'd bet that that's one distant promise rather than something imminent.
Dual camera
The dual-lens camera system on the Honor 6X makes it possible to adjust the focus on a picture after you capture it. The camera app also allows you to create a fake bokeh effect: that means that the background of an image is blurred out to make the subject in focus stand out more. It's a cool effect, but don't expect nowhere near the accuracy that you get with the Portrait mode on the iPhone 7 Plus. On the Honor 6X, the effect simulates apertures as wide as f/0.95 to f/16, but of course this is a software simulation: the actual aperture on the main 12-megapixel camera here is likely around the f/2.0 mark (we don't have the official number just yet). The secondary camera captures depth information and it's a basic, 2-megapixel unit.
In terms of video, the phone records 1080p footage at 30fps, and there is no supports for 4K video. This is understandable for such an affordable phone, yet video enthusiasts should know it before buying.
Up front, there's an 8-megapixel camera for your selfies.
Performance and Storage
The Honor 6X comes equipped with the home-grown Kirin 655 system chipset, an octa-core system with four high-performance cores running at up to 2.1GHz and four battery-savvy cores clocked at up to 1.7GHz. In addition to that, you have either 3GB of 4GB of RAM depending on the configuration.
This is a new chip for the Western market, so we'll be curious to check out how it performs in real life.
In terms of storage, the base version of the phone ships with 32GB of on-board allowance, but the phone does support microSD cards of up to 128 gigs, so you can easily expand on that. In the United States, initially only the 32GB version will be offered, while in Europe, consumers will also get a 64GB model offering.
Battery life: 2 days promised
The Honor 6X features a 3,340 mAh battery, a nice size for its 5.5" display. What's more impressive is that Honor claims it can squeeze out a full, 2-day longevity out of it: the company warns that actual battery life is a variable that depends on many factors, but it's still a reference number that impresses.
The battery takes 2.5 hours to fully recharge, which is definitely a long time. We're used to modern fast charging replenishing the battery completely in just an hour and a half, and often even less, but that's one small compromise to make for such an affordable phone.
Honor 6X price and release date
The Honor 6X will be available in the United States, with pre-orders kicking off tomorrow, on January 4th, and official sales starting on January 15th. You can buy the phone at the company's web store at Hihonor.com/us, or you can also find it at retailers such as Amazon, Best Buy and NewEgg.
The Honor 6X price is set at the lucrative $250 off-contract. This is on par with some of the more affordable phones out there.
In Europe, the Honor 6X will go on sale right away on January 4th, and you can purchase it at Vmall.eu, Honor's official store for European countries, as well as at Amazon.
source: Honor