Highest paid Tech CEO's
27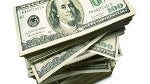 Research conducted by Equilar Inc. on behalf of The New York Times has revealed several interesting figures in terms of CEO compensation. The spectrum of the study covers publicly-traded companies only, with an annual revenue of at least $1 billion, resulting in a list of the top 200 highest paid CEOs.
First things first, the study found that year on year,
remuneration packages for 2012 have increased an impressive 16% compared to data from 2011
. Own some stock in one of the listed companies and feel like ambushing its CEO at a Starbucks in order to give him an earful about his ridiculous pay? Relax! The study also found that the leap in compensation packages was eclipsed, albeit slightly, by a 19% raise on average return.
With no further ado, We give you the winner: a techie – Larry Ellison, CEO of Oracle.
He topped the list with a whopping $96.2 million package
. Those include the CEO's salaries, bonuses, perks and stocks. Unsurprisingly, stocks make up the lion's cut of their respective total earnings.
Gamers, alert! For number two on the list is Activision Blizzard's CEO, Robert Kotick. With a 'frugal' pay package of about $8.3 million in 2011, Kotick has much to celebrate, as he's the winner in the on year increase ranking with a
mouth-watering raise of 680%
pegging his pay at $64.9 million for 2012.
Spicing things up is newcomer Marissa Mayer, Yahoo's very own new CEO. With a salary just north of $450,000, Mayer's $36.6 million package comes mainly in the shape of stock. As good a motivation as any to try and turn the company around. A few spots below is John Donahoe, CEO of eBay with his respectable $29.7 million package, a 81% increase on his fortunes from last year.
Upon a closer look, we estimate about 30 techie CEO's on the list with packages ranging anywhere from $11 million all the way up to Ellison's $96 million. Other notable faces include AT&T's Randall Stephenson at $21 million, as well as Corning's (Gorilla Glass) CEO, Wendell Weeks, who took $11.5 million home. Meg Whitman's new job at HP is paying her $15.4 million, exactly as much as IBM's Virginia Rometty.
source:
NYT