Hidden in plain sight: the Google Pixel website seems to be teasing us with camera samples
14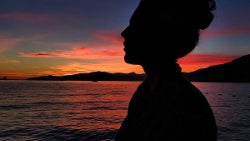 So, just hours earlier, we saw the
Google teaser
for the upcoming Pixel smartphones. A rather bland rectangle, presumably showing the phones' shape (by the way —
this is what it looks like
), and a date is what greeted us over at madeby.google.com. You'd think "OK, October 4th, that's that!". Seems like there is more to the minimalistic site, however.
We can now see different photos cycling through the rectangular shape. Now, while it is nowhere specified that these pictures were taken with a Pixel phone, it definitely seems like it's implied. For one, Google has been making some big steps towards better phone photography since last year's
Nexus 5X
and
Nexus 6P
, and seeing how the pictures seem to have been picked to be dynamic and challenging for your average smartphone camera, we'd say the hint is clear — the
Pixel
and
Pixel XL
will put a huge emphasis on upgrading Google phones' cameras further.
Now, you probably want to get a good glimpse of all of the photos. Luckily, we were able to download all of them, so you can check them out in the gallery below! Save for a couple of them, these aren't full-size images, so we can't really comment on detail, but we have to say — the colors, contrast, and dynamics look pretty good! Again — assuming the photos were actually taken with Pixel phones.