Here's what happened at the Google Play event that you didn't even know about
19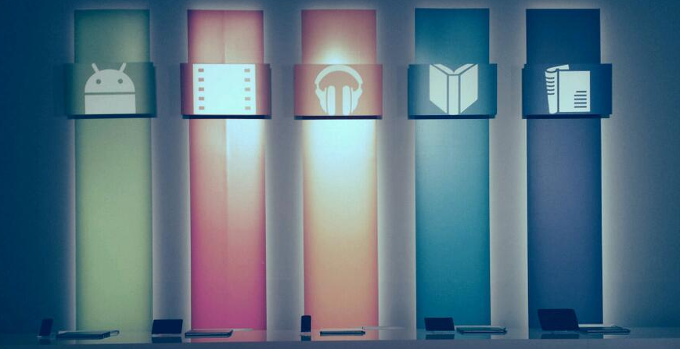 As you probably know, yesterday, October 24th, marked the day that hosted the anxiously awaited Google Play event in New York City. Just kidding, in all probability you know squat about such an event ever taking place, and we don't blame you, as apart from a few teasers posted on the Google Play Twitter handle, we had no information whatsoever on what exactly is going on. We still hardly do, though there are some things that appear to be seemingly confirmed. But let's start from the beginning.
It all started with a few invites
to a Google-organized event scheduled for October 24th. Unsurprisingly, everyone jumped the gun, screaming Nexus 5, though it wasn't long after that we had a pretty reliable confirmation that no hardware whatsoever will be presented and the event is just a get-together for Google Play employees and friends. As it turns out, this is exactly what happened, though we were still a tad suspicious, seeing as the Play team looked to be teasing the event, not to mention that we've learned to keep eyes on target from
a previous Motorola
event that you may recall.
Unfortunately, it would appear that this time around there were no highly-anticipated devices making sneaky appearances, just some Google dudes having fun and chilling out whilst Capital Cities jammed some tunes for them. Of course, the inconspicuousness of the entire thing kept some people unnerved, prompting Geek's Russel Holly to take to Twitter to shed some light on the matter:
"
Nothing is happening tonight. There will be no live stream, no press conference, nothing. No one is coming out on stage with a mystery device in their pocket, and no one that I know has been given a N5 or N10 for review yet. For your information, while we do occasionally get those before they are available for sale we do not get them before they are announced.
I didn't break an NDA. The Google Play team didn't think I would react the way I did when I got the invitation, and neglected to include some kind of note asking me not to share it. I caused that team a lot of headaches this past week as a result. It was a communication error, and I jumped the gun. End of story, I promise
."
But hey, who knows – perhaps Holly was bribed with an early Nexus 5 unit to keep his mouth shut. But enough talk, time to scan some Twitter photos for any signs of beloved confectionery or an alien robot.