Here's the story behind Apple's 2014 Holiday ad, "The Song"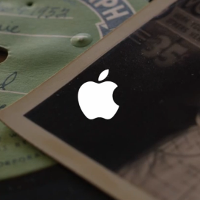 Last week, we showed you
Apple's 2014 holiday ad called "The Song"
. The 90 second commercial told the story of a young woman who happened to come across an old vinyl recording that her grandmother made for her grandfather (who had apparently passed away a few years back). Using a variety of Apple devices, the woman adds her voice to the recording, in effect creating a duet. In addition, she overdubs some of her own guitar work on the song. Of course, the tears flow when the grandmother is listening to the re-mixed recording as it plays over earphones connected to an
Apple iPad mini 3
Apple has now released a video that reveals the story behind its holiday ad. The video has brief interviews with the actresses involved in the commercial, and discusses the old recording booth where some of the vocals were recorded. Even the behind the scenes video takes some time to plug Apple products; in this case, we hear a few words about GarageBand.
We've decided to embed the original ad along with the behind the scenes video. You can check them both out by clicking on the video slideshow below.
source: Apple (
1
), (
2
)