Here's how to hide those sexy pictures (video?) on your Android phone
47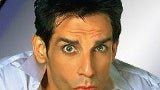 It's been statistically proven that PhoneArena readers (and writers!) are mostly cool and popular guys who enjoy lots and lots of attention from women. And while we don't really mind it, this irresistible charm of ours can sometimes put us in difficult situations, where we have to answer some questions that can be pretty tough to answer.
For example, you're out on a date, you put your shiny new smartphone on the table, and she says "Whoa, is this the new [pick a random high-end model], can I touch it? Can I check it out?" And of course, being the awesome guy you are, you say "Sure, go ahead! I've got nothing to hide from you... It's not like I have images of naked women in my phone, is it? What could possibly go wrong?!" She looks at you with a mixture of confusion and suspicion written on her face, and she starts swiping her way around the menus, "accidentally" opens the picture gallery and... that's usually when you get that unexpected slap and are left alone, swearing at your smartphone, which is now lying shamelessly on the table, still displaying that otherwise beautiful picture.
Or maybe you're not that much of an outdoor person? That's OK; let's say your grandmother has come for a visit. She kindly asks you to show her some pictures of your classmates (colleagues?), you know, just to get an idea of the kind of people that her beloved grandson spends his life with. And of course, being the favorite grandson secretly hoping to inherit the old family house, you start swiping through the images and all of a sudden, there's sweet little Ashley, lying half-naked on your bed... That's usually when you have to forget about the old family house and start making up a complicated story explaining who that woman is and what does she have to do with such a pure, innocent boy like you.
Read this carefully, guys: NOT - ANY - MORE!
The time when we have to try hard to keep our secrets secret is now officially over. So, here's what you can do: instead of having all those sexy photos and video viewable on your phone just like that, why don't you use a small, but efficient app to hide all that valuable, yet potentially troublesome content?
The app that we'd like to suggest to you for the purpose is called Hide It Pro. It's very cool, as it actually disguises itself as an Audio Manager app! And, not only does it actually work as a real audio manager, but it can hide your pictures, video, applications, messages and calls. Here's a quick guide explaining how to use it:
1.
Download Hide It Pro
from the Google Play Store.
2.
It will install on your phone as "Audio Manager". Run it.
3.
Stop messing with the audio settings and tap and hold the Audio Manager logo.
4.
The app will let you choose a password or a numeric pin. Set it up!

5.
You should be back to the Audio Manager app. Tap and hold the logo again to enter app.
6.
After you've entered your password or pin, you'll be presented to your hidden vault. That's where all you hidden content will reside.
7.
You can either choose to hide content from here, or directly from other apps such as the gallery, for example.
8.
If you want to hide pictures, you can do so while viewing at your pictures, tapping the sharing button, and choosing the Audio Manager app.
9.
And just like that, you can easily hide all of the delicate stuff you have on your phone from the prying eyes of women and everyone else.
What do you guys think about this app? Do you find it useful? Are you going to implement it in your lifestyle? Sound of in the fully visible comments below!