Here's how to enable or disable the floating camera shutter button on the Galaxy S8 and S8+
9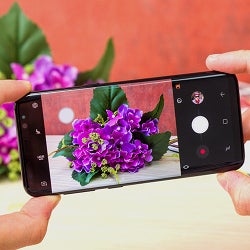 Although the Samsung Experience skin on the Galaxy S8 and S8+ are now sleeker and more straightforward than ever, it's still bulging with useful features whose sole purpose is to aid users in their everyday tasks.
Single-hand mode, fingerprint gestures, and that floating shutter button are all super-useful, no doubt about that.
Wait, what? What floating shutter button?
This one is, as you might have guessed, a floating shutter button resembling a chat head in the camera button that allows you to easily take pictures no matter your hold of the device. It's super useful, especially when snapping selfies and abusing the animalistic animated stickers that make you look like Bambi's long-lost cousin!
Here's how to enable and, respectively, disable this feature.