Here's how Apple could make the next iPhone and iPad thinner and lighter
25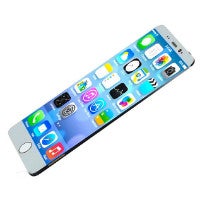 As we know, Apple takes pride in its hardware design, and likes to show off in that regard. Of course, the easiest way to impress people when it comes to hardware design is to make your device as thin an light as possible without sacrificing too much in terms of ergonomics and battery life. Now, we're getting an idea as to how Apple might be able to cut the size of the next iPhone and iPad.
The info comes from
LED Inside
citing sources in the Apple supply chain. As you might guess from a site with that name, it seems like Apple is targeting the LED backlight components as a potential point to shrink the
iPhone 6
. The idea is that Apple will start using a new 0.4mm side-view type LED panel, which is 0.2mm thinner than the LED panel used in the iPhone 5s. Similarly, Apple may be switching the next iPad to a 0.6mm side-view type LED, which again is 0.2mm thinner than the panel used in the iPad Air.
0.2mm may not sound like much, but it can add up over a larger surface like the 9.7-inch iPad display, or the supposed 4.7-inch iPhone 6 display. And, that is the other part of the news.
LED Inside
is also saying that the next iPhone will feature a 4.7-inch display, which matches various other reports we've heard. The details get a bit scarce here, but supposedly Apple has also found a way to offer a "much lighter frame" for the device in order to offset the larger screen size.