Here's another 10 apps Google is going to discount to a dime today
11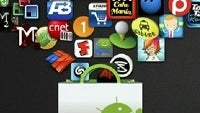 As you probably have already noticed, Google is doing the biggest app promo of the year
celebrating 10 billion downloads on the Android Market
. Yesterday (and still today), Google has discounted 10 of the finest Android apps to a mere 10 cents. Today is the second day of the 10-day promo, and another 10 apps will go for sale for the very same price of only a dime.
The titles haven't yet went on sale, but we'd check the Market in the coming hours for the following nearly free titles:
The tenth one hasn't been discovered yet, but do let us know if you happen to have some inside knowledge about it. Have you already gotten some of the
apps from day one
? Spread the word as this is about to become a huge 10 days for apps!
Recommended Stories