A bunch of Android titles get an unexpected discount, drop to $0.10
24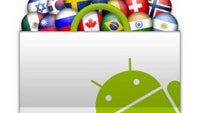 Some of the most popular titles on the Android Market have
suddenly dropped in price to only 10 cents
and now seems the best time to get them. With no real warning or any previous indications that the games and apps are to get discounted, this is rather surprising. Could it be a bug in the system? It's not very likely, but it is possible and if gaming is your passion, we'd suggest hurrying up and getting the deal while it's still active. Here are the discounted titles:
@pat_huey was among the first ones to see that some titles got a price cut, and Android Central dug for others. There could be more titles we don't know about, so let us know if you've found out about more of those in the comments below.
Update:
Apparently, Google is celebrating 10 billion downloads on the Android Market and is giving away these apps almost for free for 10 days. We for once can't think of a better way to celebrate the popularity of an app store.
Recommended Stories