Here's a new render of the camera-centric Oppo N1; trailer #2 released
11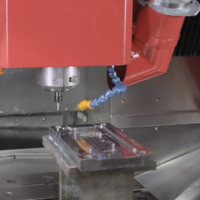 The
OPPO N1
is the next camera-centric handset about to be introduced. Actually, the N1 is more than just a smartphone with a world class snapper attached. With a 5.9 inch screen, we are in phablet territory here, and
the phone will offer a rear touchscreen panel
. Not only that, but some rather vulgar marketing from the China based manufacturer let us know that with one handed use possible, we can attend to our business in the bathroom with a roll of toilet paper in one hand and use the phone with the other hand. If OPPO were on the ball, they could use Pete Gray's image to promote the one-handed use of the phone. And if you're not a serious baseball fan, Google him.
OPPO's website revealed a trailer last week
with a countdown timer for the next trailer to appear. Trailer #2 is now out and we have included it below for your perusal. On September 8th, the next trailer will be released and the phone itself will be unveiled on September 23rd. Trailer #2 seems to deal with the manufacturing process from the clean room to the machinery. What will the third trailer reveal? Stay tuned.
The OPPO N1 is expected to hit the ground running, with a 12MP or 13MP rear camera using a home grown N-Lens. We also
expect to see the phone come with two interchangeable lenses
. One will have 10x zoom while the other will offer 15x zoom. Both offer OIS for stable videos. The aptly named Owl imaging sensor (who? Oppo, of course) will capture low-light photographs clearly.
While we've seen OPPO tease the device for a few days already, what we haven't seen is the OPPO N1 sit down, dressed in its Sunday best for a photo. What we do have is a rendering that is not an official look at the N1, but is a realistic look at what the final design could be. If the phone does turn out to look like the render, do we have any takers? The phone is expected to be priced under $480.
Thanks, Anonymous Source!
source:
OPPO
via
Webtrek