Here we go again: Verizon customer upgrades to Apple iPhone 5s, keeps unlimited data
28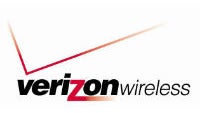 You might remember last month when a glitch on Verizon's website allowed an unknown number of its customers to
upgrade to a new phone, but keep their unlimited data plan
. After
fixing the problem
, the question was whether or not Big Red would cancel the transactions affected by the bug, or allow them to go through. To its credit,
Verizon allowed those who should have lost their unlimited data plan, to keep it
.
Fast forward a little more than three weeks later, and we have been tipped to a similar situation that took place today, by someone who works for a Verizon reseller. The rep tells us that they have just changed the processing system used in the store from eRoes to Iconic which might have something to do with what happened in this story. It seems that a Verizon customer, already grandfathered in with unlimited data, updated to a new gold
Apple iPhone 5s
. Since she was buying the phone on contract at the subsidized $199.99 price, she was supposed to lose her unlimited data.
But just like those who ordered their phone late last month, the customer was able to keep the unlimited data upon activating the new handset. According to our tipster, the VZW computer recognized the $24.99 monthly rate that the customer had been paying (that was a special rate leftover from the days when BlackBerry ruled the enterprise) and suggested the unlimited $29.99 monthly data plan as the most comparable offer.
It seems that just maybe, Big Red hasn't removed all the bugs from its system.

Verizon customer keeps unlimited data after buying subsidized Apple iPhone 5s
Thanks, Anonymous Tipster!