Verizon will not cancel upgrades that let customers keep unlimited data
14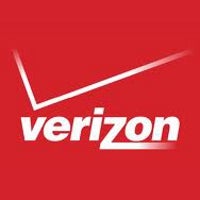 Over the weekend, we told you about a glitch that was allowing some Verizon customers to
upgrade online to a new subsidized phone without having to give up their unlimited data plan
. Verizon has been trying to get those still cooking with unlimited data to switch to a capped data plan. As it turned out, Big Red said that a "
software issue
" was responsible for the problem and said late Sunday
that the problem was fixed
.
The question was whether or not Verizon would allow those who were able to take advantage of the glitch, to keep their orders. Or, would the nation's largest carrier unilaterally cancel those orders? As it turned out, Verizon decided to allow those orders that benefited from the glitch, to go through. Keep in mind that not every Verizon customer was able to upgrade to a new subsidized phone and keep their grandfathered unlimited data plan. At least one Big Red customer upgraded to an
Apple iPhone 5s
and was forced to give up his unlimited data.
You can check out Verizon's statement below.
"Over the past weekend, there was a software issue involving some orders for customers seeking to upgrade their devices. A number of customers who were upgrading devices were able to maintain an unlimited monthly data feature while paying a subsidized price.

Verizon Wireless will honor those orders that were approved this past weekend, allowing those customers to retain their unlimited plans for the duration of their contract and receive their new device.

Verizon Wireless corrected this software issue today (9/30). The company no longer offers unlimited data plans and customers who want to retain existing unlimited data plans, must pay full retail price for a replacement phone."-Verizon statement
source:
DroidLife