Here is the real cost of an Apple iPhone X... per use
24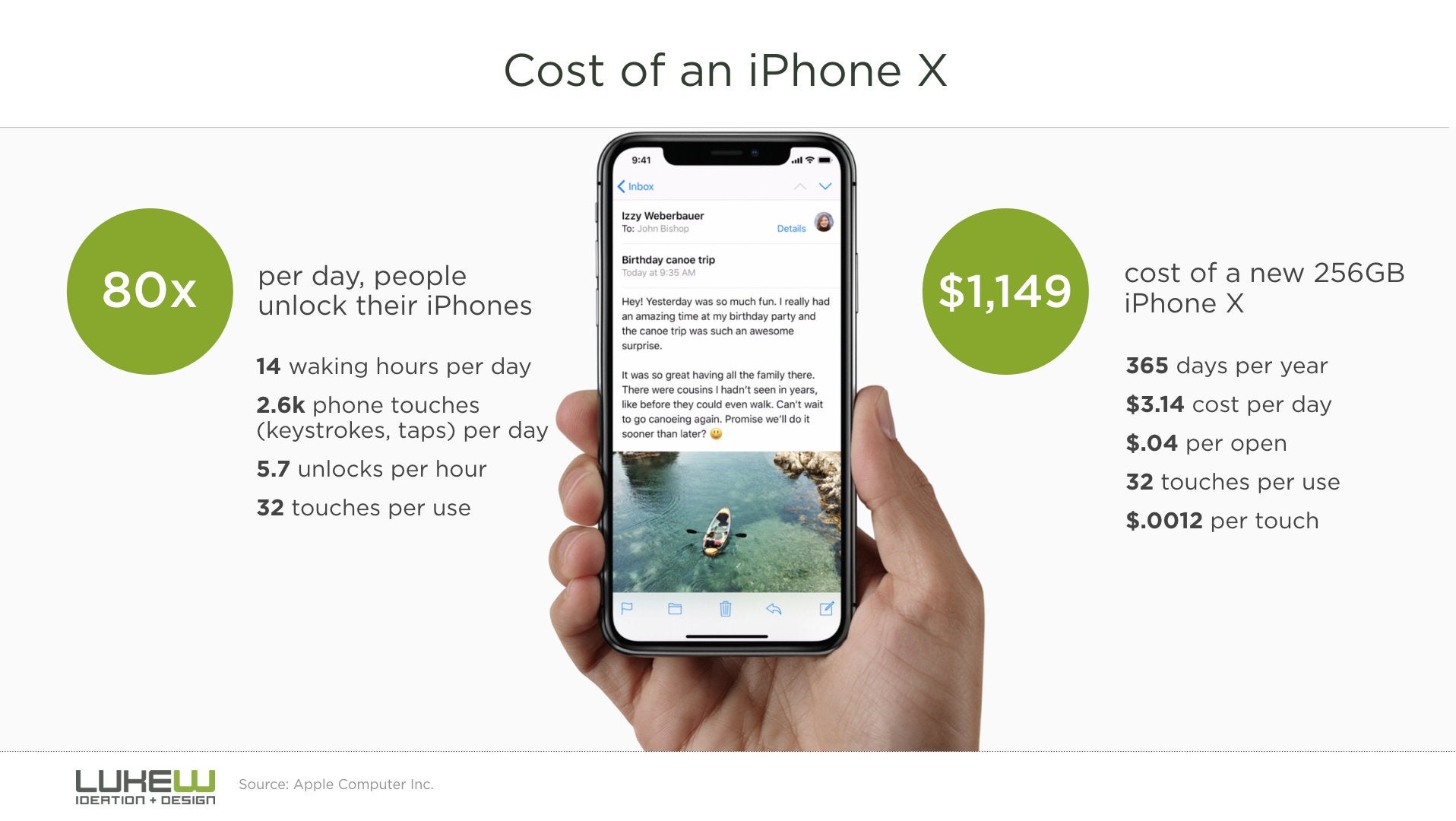 You have probably already heard: the new iPhone X comes with a $1,000 starting price, making it the most expensive mainstream phone ever made, but did you know how this breaks down on a
per day basis
?
If you assume that you own the iPhone X for 1 year, or 365 days, this would break down to a whopping $3.14 per day, or 4 cents for every time you open your phone, or one-tenth of a cent for every touch on that screen.
The Apple tax: more than $3 per day for iPhone X
Admittedly, the average consumer owns their iPhone for an average of around two years, so those numbers go down in half if we look at things from that perspective, but it's nonetheless illuminating to see just how much your phone costs you on a day-to-day basis.
Are you interested in getting Apple's iPhone X? The handset is set to launch on November 3rd for $1,000 for the 64GB model and $1,150 for the 256GB version.