Here is my biggest hope for the Samsung Galaxy S8
99+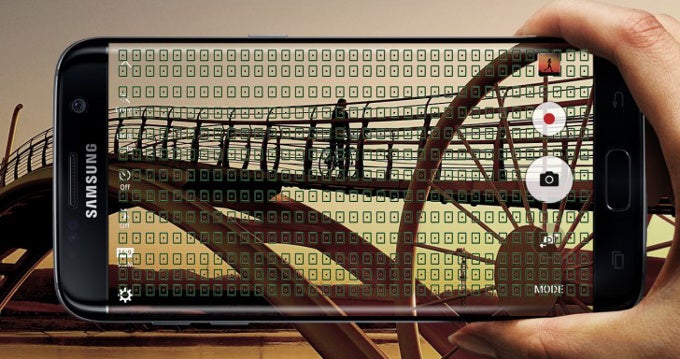 Saying that the
Samsung Galaxy S8
is an anticipated device is an understatement. It is not only the most anticipated phone in the first half of 2017, it is actually one of very few genuinely
exciting
phones that we are eagerly looking forward to. It holds the promise to become not just the best Android phone, it holds the promise to overshadow the Apple iPhone for a good deal of the year.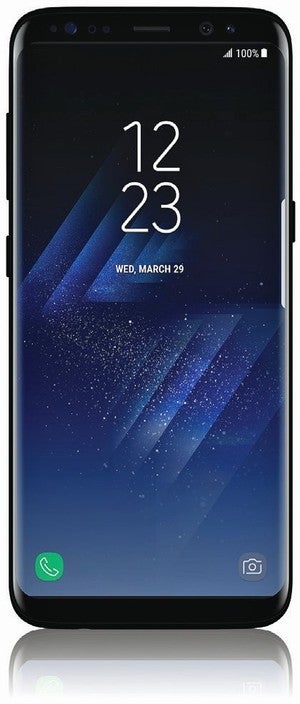 However, there is
one thing I would like to see fixed in the Samsung Galaxy S8
, and unlike the full-screen curved display, the ultra powerful Snapdragon 835 system chip and the smart new Bixby personal assistant, as well as all other cool innovation with the S8, there are no major leaks or rumors about this one particular thing.
I am talking about the camera.
When the Samsung
Galaxy S7
and S7
Edge
launched, it seemed that the enthusiasm overwhelmed most coverage and many were quick to crown it
'the best camera on a phone'
ever. The Wall Street Journal boldly concluded that 'Samsung's 2016 flagship beats the iPhone and Android rivals in camera' in a review containing exactly... two pictures. It never mentioned any significant issues. In fact, we have heard so much praise from everywhere that people simply tend to shun any critical opinion.
Well, I have a critical opinion and I have a confession to make: I don't think that the Galaxy S7 camera is the best camera in a phone. In fact, I shoot a ton of pictures and even more video on my smartphone, and the Galaxy S7's sub-par camera quality has been my number one reason
NOT
to buy this phone.
"How can you back this
'absurd'
claim up, Vic," I hear you asking? Here are my 2 cents.
The number one problem with Samsung's camera
Samsung introduced a brand new Dual
Pixel
technology with the Galaxy S7, an impressive piece of technology from the pro camera world: it allows super-fast auto-focusing, faster than we've ever seen before. There is no doubt: the Galaxy S7 has the fastest focusing camera of any phone. It's miles ahead of the competition in terms of speed, and that shows especially well in low light when others struggle. However, that speed might have also been the reason why Samsung significantly reduced the actual quality of its images, even in comparison with the Galaxy S6 from 2015.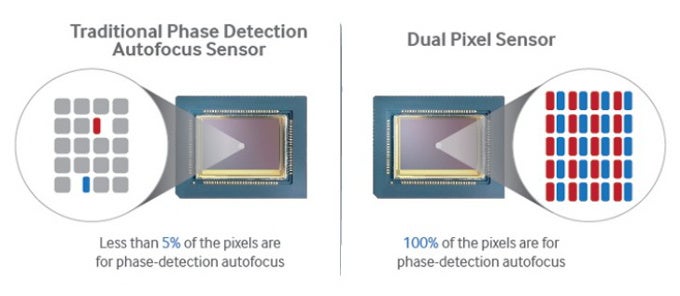 Here are the technical peculiarities of the Galaxy S7 camera (skip to the next paragraph for the actual issues): first, Dual Pixel technology. It is remarkable because for the first time in a phone Samsung put two photodiodes in every single pixel of the camera (compare this with a regular phase-detection auto-focus system has such photodiodes on only 5% of the pixels). Those photo diodes, however, requires separation and space, and this could have interfered with the larger individual pixels on the S7 camera. Secondly, we have a super wide f/1.7 aperture lens, which has the plus of letting more light in, but it also means that this light enters at very extreme angles and could be one of the reasons for the issues below.
I don't like my steak overdone and my images oversharpened
With all this technical details in mind, here is what you will see as a regular person looking at photos:
terrible oversharpening
.
In our camera comparisons, we can instantly recognize the pictures from the Galaxy S7 over other phones, but not because they are better: every single object on an image is surrounded by an extremely weird, unnatural
oversharpening halo
. This really is a digression from the Galaxy S6: the Galaxy S7 looks plain unrealistic. Once again, while every phone has its specifics (LG's flagship phones tend to capture images that look a bit like water-color painting when you look at them in detail on a bigger screen), the S7 is the only one where the issue is really in your face.
We are not the only one who noticed this, but only a few dared to speak out. AnandTech, a respected tech website, was one of the few voices to clearly articulate the issue, saying that
"the Galaxy S7 is just a bit disappointing"
in low light performance and that "Samsung has gone in the wrong direction with their camera processing".
If Samsung could turn TouchWiz around, it surely could fix this too
Worse off, the same oversharpening appears in Galaxy S7 videos. One of the most popular video tests of the Galaxy S7 camera has the top commenter TheMastersCasters wondering:
"Is it just me, or is everything over sharpened and oversaturated?"
He was not the only one:
"Oversharpend as hell. It could look so much better without the sharpening... :-/"
, wrote Henry Longmire. There is a bunch of comments to S7 videos on the web echoing this sentiment.
When the hype wears off, it is clear that the Samsung Galaxy S7 has not been the camera messiah that many have tried to make out of it. It is a very good camera with one terribly obvious issue. Samsung has done many things wrong in the past, but it has listened in to recommendations and has fixed most wrongs, and I hope it listens this time as well. After all, it could fix a lot of the wrongs in TouchWiz and no one believed that was ever possible...