Here is how many Apple Watches have been sold to date
19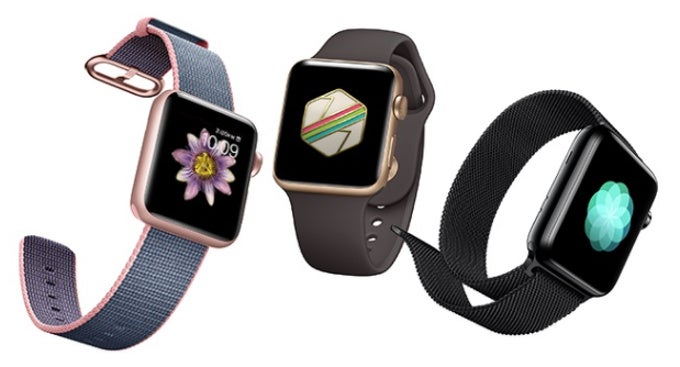 Just recently, Apple chief executive Tim Cook and CFO Luca Maestri both said that the
Apple Watch
is doing incredibly well.
"Sales of Apple Watch were up over 50 percent in the June quarter, and it's the number one selling smartwatch in the world by a very wide margin,"
Tim Cook said in the conference call after Apple announced its quarterly results.
But what does that mean in terms of actual numbers? We don't know. Apple has not officially released anything.
That, however, does not mean that we cannot make good guesses. Researchers from Strategy Analytics took on the task and estimated that to date, Apple has shipped a whopping 31.5 million watches.
This is an interesting number: Strategy Analytics' own data for the quarter estimates Apple Watch sales of 2.8 million units, up from 1.8 million in the same quarter last year. And this only ranks Apple at the third place on the list of most prolific wearables sellers. In fact, both Xiaomi (climbing to number one) and Fitbit (at number two) sell more wearables than Apple. But here is the catch: the majority of those wearables are much, much more affordable. You simply cannot compare a $20 band from Xiaomi to a full-fledged Apple Watch that costs more than $300.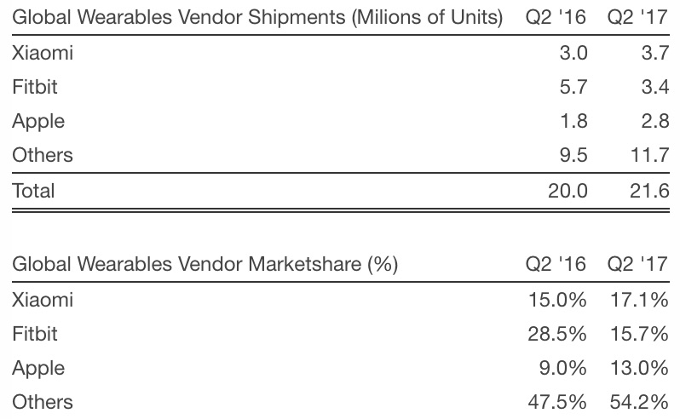 As in the smartphone world, Apple is not number one in terms of unit sales in wearables, but it absolutely dominates the charts for average selling price and certainly profits.
What does the future hold for the Apple Watch?
Well, here is what we know from Apple itself:
"Apple Watch will become more intelligent than ever this fall with watchOS 4, featuring a proactive Siri watch face, personalized Activity coaching, and an entirely new Music experience. watchOS 4 also introduces GymKit, a groundbreaking technology platform to connect workouts with cardio equipment,"
said Tim Cook. Sounds interesting!