Here are the best and worst iPhones of all time according to you
55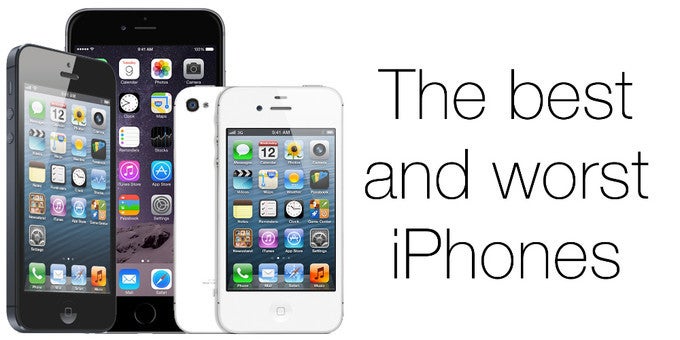 Just as you might imagine, we've reviewed all of Apple's iPhones, all 10 of them. That's why we decided to show you a list with all iOS smartphones last week, sorted in accordance to the ratings they have received in our reviews.
It turned out that
the latest one are not necessarily the best-rated. For example, the original Apple iPhone was ranked 7th, the worst one was the Apple iPhone 3G, and the best one was, drum roll please, the Apple iPhone 4.
We also asked you to vote about your favorite model. Well, the results are in and we have a definite winner, which is totally not surprising us. Check it out the results right below.