Hello Mr. Roboto: Matias Duarte waxes poetic on the creation of Android's new font
4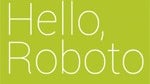 The world can be divided into two types of people: those who care deeply about type fonts and those who more or less take them for granted. Matias Duarte, Google's head of the Android user experience, clearly is of the former opinion. Duarte took to Google+ to post an in depth look at the creation of Roboto, the new font that will be introduced in Android 4.0 (
Ice Cream Sandwich
), including the reasoning behind many of their decisions.
Google decided to retire Droid Sans, the humanist sans serif typeface that has adorned previous iterations of Android. The problem with the Droid font, according to Duarte, is that the font was created to work on lower resolution screens, and it lost much of its charm when scaled up to higher pixel-density screens. With the onslaught of
720p screens
headed for future Android handsets, this was apparently a pressing issue.
Duarte highlighted several important attributes of Roboto, including making the font appear modern, crisp, and structured so that it would complement the rest of the Ice Cream Sandwich look. The design is intended to enhance readability by not appearing too monotonous when viewing full pages of text. They also tried to strike a balance between making the font visually stunning, but not to the point that it overwhelmed readers when looking at small strings of text.
Perhaps the most interesting part of Duarte's post is that Roboto isn't yet finished. In addition to what he terms "endless iterations" of small details in their quest for the perfect font, the team is still working to extend the character set to non-traditional characters, as well as providing the font hinting that is needed for display on the web and on low resolution screens.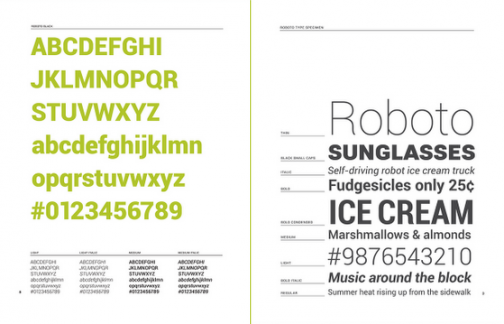 source:
Matias Duarte
via
Android Central
Recommended Stories