Heins: Strong BlackBerry Z10 sales will influence decision on what to do with the company
16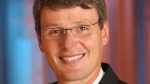 BlackBerry CEO Thorsten Heins says that the strong sales of the
BlackBerry Z10
are affecting the ongoing review of the company. Heins told German newspaper Frankfurter Allgemeine that the success of the first BlackBerry 10 model has
changed the tone
of the discussions and the decision of what to do with the company "
could perhaps go in a different direction
." Among some of the options that Heins and the Board are looking at is a complete sale of the company, licensing the software, or selling the hardware end of the business. Apple co-founder Steve Wozniak recently predicted that
BlackBerry would end up using the Android OS
combined with BlackBerry's strong hardware.
There have been conflicting stories abut how well the BlackBerry Z10 has been doing. Both
U.K.
and
Canadian carriers
and retailers have called the launch a success, while some investment analysts have said that the whole thing was a ruse with
BlackBerry giving retailers a small number of units to sell
to guarantee a sellout and to start a buzz. We should point out that many of the analysts who have called the sellout of the BlackBerry Z10 bogus, have been negative on the stock for months.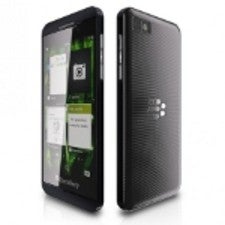 BlackBerry Z10
Meanwhile, CEO Heins said that he gets different information than others, and he says that sales have exceeded BlackBerry's expectations. He added that the Canadian company wants to wait a little before releasing numbers. And for those who had reduced the importance of the Z-10 selling out because it was due to low supply rather than heavy demand, Heins says that the company was surprised by the "
positive response
" and is now ratcheting up supplies,
increasing production
capacity although he refused to say the amount that capacity was raised. He did say that a high proportion of BlackBerry Z10 units were being purchased by new BlackBerry buyers,coming over from the Apple iPhone and Android. You can't ask for better than that if you're Thorsten Heins.
Heins also added that BlackBerry World, which had 70,000 apps at the time the BlackBerry Z10 launched in the U.K., will have 100,000 apps by mid March when the device could launch in the U.S. The CEO said in the past that he expected BlackBerry to battle with Windows Phone over third place in the U.S. With that in mind, Heins said that Nokia's latest Windows Phone models were "
not bad
," but that they did not have a feature like BlackBerry Hub, and they did not have a way to separate the phone for work and play like
BlackBerry Balance
can.
"Since I have completely different information—and you can be sure that we are [watching] the sales figures every day—[I can tell you] we have exceeded our expectations, and the requirement were ambitious...We have been surprised by the positive response. We have now increased our production capacity...Significant for us, and unexpected, a high proportion of BlackBerry 10 devices will be purchased by new customers who previously had iPhones or Android smartphones."-Thorsten Heins, CEO, BlackBerry
source:
FranfurterAllgemeine
(translated) via
eWeek
Recommended Stories