Some analysts say strength of BlackBerry Z10 sales due to low supply
23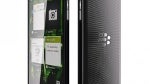 Immediately after the launch of the
BlackBerry Z10
in the U.K. came word that
sales of the new model were strong
and that the white variant of the all-touch model had sold out while the black device was hard to find in stock. Reports of strong sales continued when the device launched in Canada on Tuesday. But even some analysts who are excited about the Z10's hot start in the U.K. and Canada are negating the news by saying that the demand for the device is overstated due to
low volume
in the sales channel. RBC Capital analyst Mark Sue at first sounds extremely bullish on the Z10 sales. In a note to clients that went out to clients today, Sue said that sales at the 40 Canadian stores that he tracks were strong with some stores selling out by the end of the day.
While that all sounds good, Sue tempers the optimism by saying that the stores told him that their inventories of the BlackBerry Z10 were low. According to Sue, each store was given 5 to 10 units for walk-ins and 20 to 30 for pre-orders. Then Sue shifted back into bull mode again to claim that the U.K. launch had
exceeded RIM's expectations
and that the Z10 was #4 on uSwitch UK's website ahead of the Google Nexus 4 and the Nokia Lumia 920 (the Apple iPhone 5 remains on top).
Checks at 40 stores in Canada indicate sell-through of the BlackBerry Z10 smartphone is strong on its launch day, with numerous stores selling out towards the end of the day. Z10 pre-orders reached record highs (for BlackBerry). Supply appears limited, with stores allocated avg. 5-10 units/store for walk-ins and est. 20-30 units/store for pre-orders. Sell-through of the BlackBerry Z10 in the UK is exceeding RIM's expectations, with some stores sold out as well. The Z10 now ranks #4 on uSwitch UK's website ahead of the Nexus 4 and Lumia 920 (#1 remains iPhone 5). BlackBerry will launch the Z10 in other parts of Western Europe this week. Bear in mind however, BlackBerry's presence in those countries combined is less than its sub base in the UK.-Mark Sue, RBC Capital
T. Michael Walkley of Canaccord Genuity took the air out of the balloon when he also confirmed the strong U.K.sales, but said that they were due to low volume of initial inventory that stores received. He says that most stores received less than 15 units and sold out of most of that stock in the first 2 to 3 days leading to sellouts at some locations and low inventory levels at others.
Our U.K. store surveys post the recent launch of the Z10 smartphone indicated solid initial sales. However, limited initial supply was cited as the reason for early post-launch stock-outs at some carrier stores versus overwhelming demand. In fact, our surveys indicated most stores received less than 15 units and sold a majority of these units over a two- to three-day period, leading to initial stock-outs at a few stores and low inventory levels at others.-T. Michael Walkley, Canaccord Genuity
James Faucette of Pacific Crest says that BlackBerry has used a strategy of making the phone scarce on purpose in order to guarantee sellouts, thus negating the positive aspects of the sellouts that the BlackBerry Z10 has been experiencing.
The launch of the Z10 has shown more early demand than other high-profile but ultimately severely disappointing launches in the past few years," the analyst noted. "In those cases, there was excess inventory by the end of the first full quarter of shipments." According to Faucette's estimates, the BlackBerry Z10′s quarterly run rate will land between 100,000 and 150,000 units in the UK following the February quarter. The United Kingdom has accounted for approximately 10% of BlackBerry sales over the past few years, which implies global demand of roughly 1 million to 1.5 million units per quarter which we believe would be a disappointment," Faucette added. "Further, we would note that given the Z10's high price point, we believe the U.K. could end being a higher percentage of the global market for the Z10 than for BlackBerry overall-James Faucette, Pacific Crest
All three analysts say that despite the early success of the BlackBerry Z10, the company's still has its hardest work in front of them.
The toughest challenge for BB10 is re-gaining consumer smartphone share in the crucial US market. So far so good, yet BB10 needs to overcome user lock-in to Android and iPhone content ecosystems. Samsung's new GS4 may come earlier this year, as well as Apple's refresh, making it an even tougher environment in the spring. Microsoft (MSFT) also surpassed BlackBerry in the US for the first time since 2006-Mark Sue, RBC Capital
There is no denying that there is a buzz around BlackBerry now, something that hasn't been there since 2007. And whether or not inventories have been deliberately kept low by Waterloo, the buzz that has been created could help drive sales in the all-important U.S. market. That is where the money lies. Looking at it that way, BlackBerry has certainly achieved its goal of getting everyone talking about its new phones while the delay of the U.S.launch until late March gives the company a chance to not only get U.S. consumers hyped-up about BlackBerry 10, but also gives them the chance to build sufficient quantity of the Z10.
source:
BGR
Recommended Stories